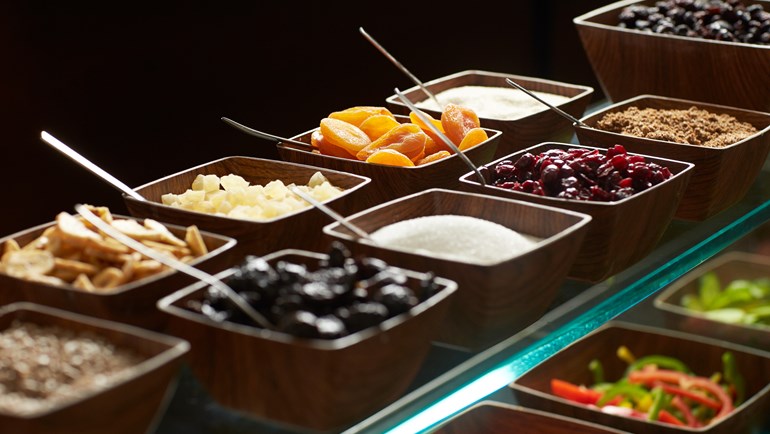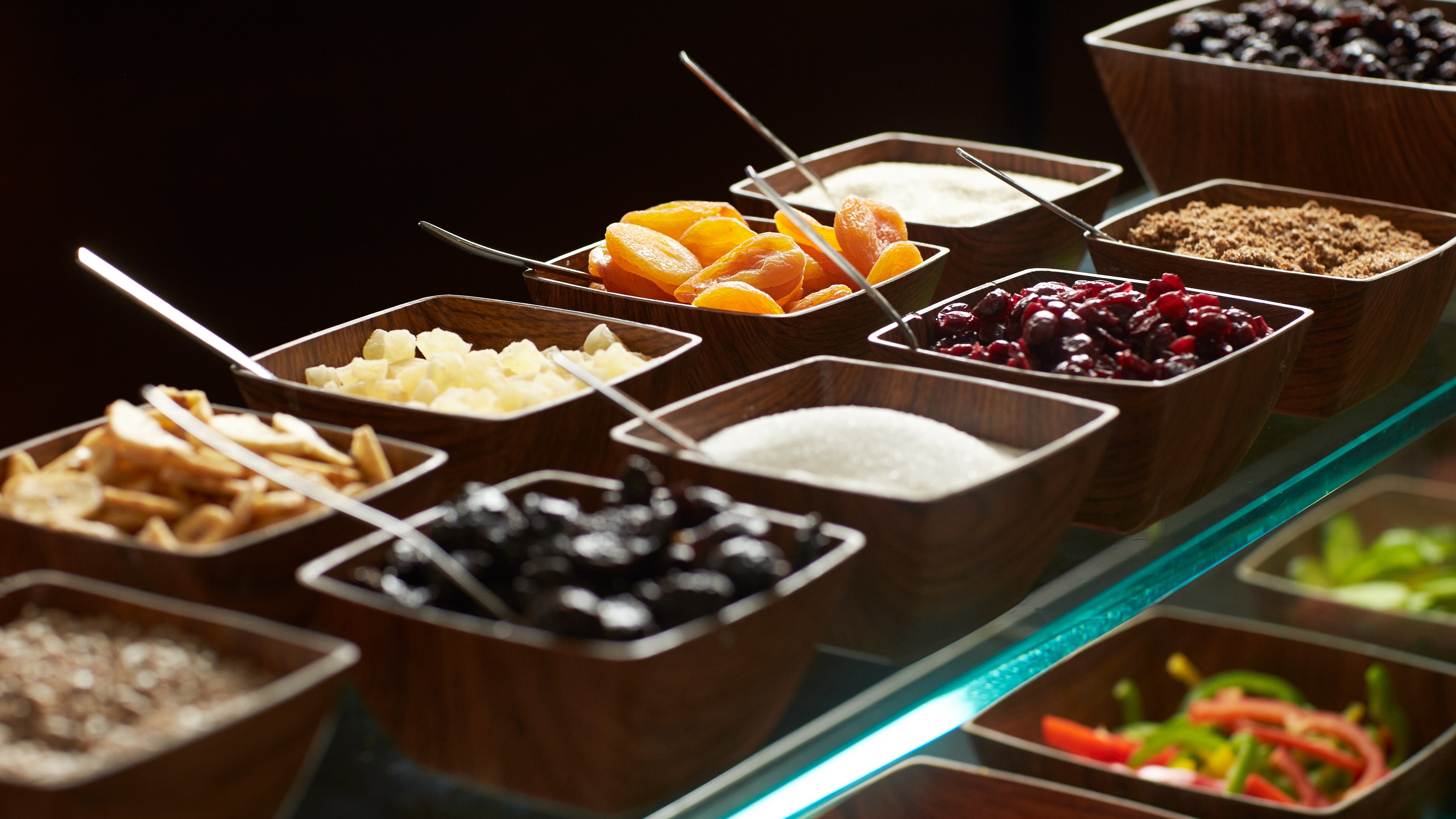 Opening hours
Monday – Friday 6.30AM-10.00AM
Friday – Sunday and all public holidays, including school summer holidays 7AM-11AM
Book table here
We take great care in quality and in creating an experience by staying at The Square - also when it comes to the most important meal of the day: Breakfast. That is why we offer a delicious breakfast buffet with a focus on quality, health and not least the good taste.
The assortment consists of a large selection of organic bread from Emmerys, various cheeses, cold meats, fruit, vegetables, yoghurt, eggs, various breakfast products, as well as various juices and of course coffee and tea. For hot dishes, we offer crispy bacon, scrambled eggs, sausages, potato wedges and the English baked beans.
Breakfast is served on our top floor with a view of the city's rooftops. When the weather is right, it is also possible to have your breakfast on our roof terrace.
Allergies
We also offer gluten-lactose-free products - please ask the waiters.
Online booking
We want to give all our guests a good start to the day. For the busy guest, the restaurant opens earlier on weekdays and for the guests whom just wants to relax and enjoy, we keep the restaurant open longer on weekends and public holidays. (See opening times below.) To sqcure this and to minimize queuing for breakfast, you must reserve a table. This can be done either here on the page (Indsæt link) or when you arrive at the hotel. The staff will of course be helpful assisting you if needed.
Price
When buying breakfast, the price is per person (children until 12 years of age ). We also have packages available including breakfast. Choose which option you prefer when booking and if you have already booked, check out your confirmation what's included.