A sophisticated design hotel in Copenhagen next to the City Hall Square
Welcome to the official website of The Square
Welcome to The Square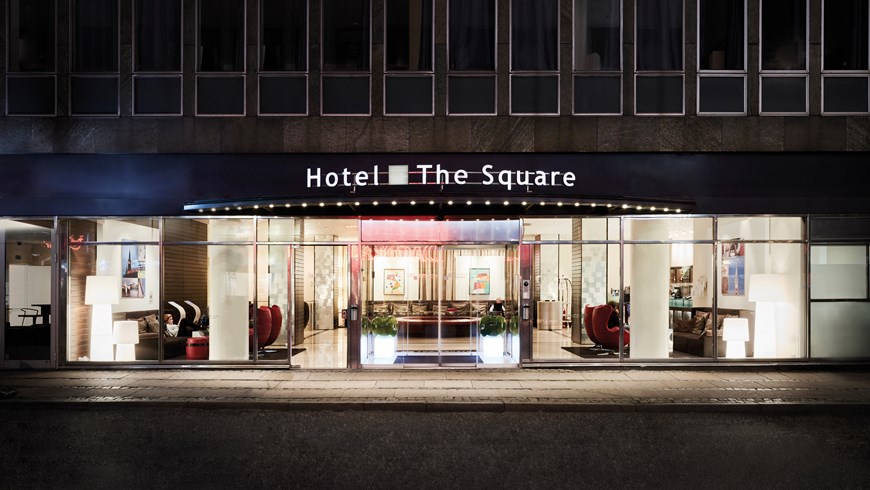 About 6,000 kilometres from Copenhagen, you find the world's centre of bucket list attractions, diversity and culture craving tourists: New York. Here, you can experience live performances, art and neon flashing high-rise buildings on every street corner. We think that you deserve to feel that exact vibe at The Square.
As the name reveals, we are located in the first row of the City Hall Square – a place where several thousands of people every day stroll and spurt past each other and the historical buildings, statues and vivid neon signs. Our location also makes The Square a meeting place for international and Danish guests who want to stay in the hub of Copenhagen. Guests who does not 'only' want a 4-star night's sleep, but also enjoy sense impressions, pulse and surprises. Are you one of those guests? In any case, you are welcome to visit us and experience it all, both with open and closed eyes.
We look forward to see you!
Expect the unexpected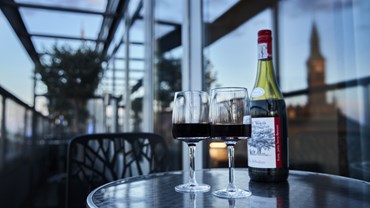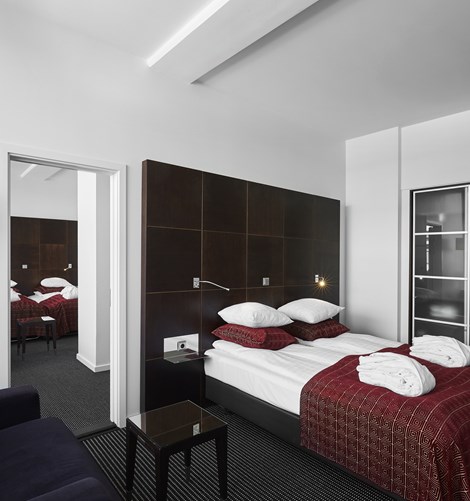 Whether you visit New York or Copenhagen, you can be certain of two things: Everything can happen, and everything is possible. That is also the reason why the two metropolises have a wow effect – and a magnet effect – on tourists across national borders and cultures. Of course, we are also fascinated by this energy filled and impulsive big city life. At The Square, we therefore create space to relax, get funny ideas and let oneself get carried away. Especially, when we celebrate festive seasons, flag days, and sporting occasions and support charities with events and theme days at the hotel.
We have most fun when our everyday life is spiced with color and fuss – and we notice that it has a positive effect on our guests. When you step inside our lobby, you can come across everything from a basin of balloons and rainbow cupcakes to receptionists who have replaced their hotel uniforms with Halloween costumes.
Stay at a vivid hotel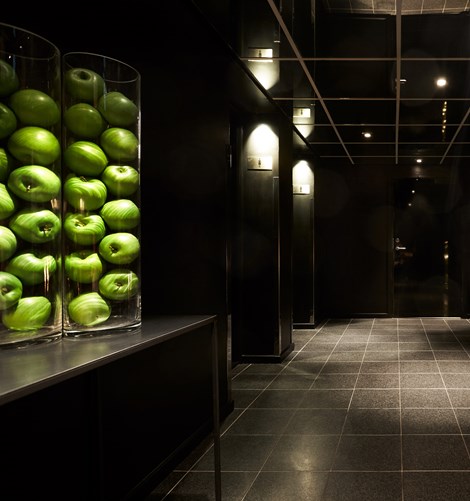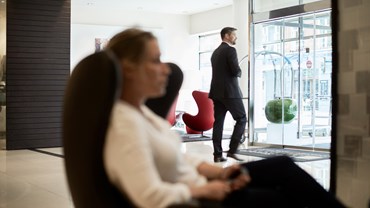 'The Big Apple' and Copenhagen's City Hall Square is the common thread in our hotel. Both the design, colours and decorations are inspired by apples and squares – and we are not afraid to flirt with light and music. In our lobby, you find a wall of coloured squares, which, one by one, frame a fresh apple… and look like a fruit painting in 3D. Maybe you will notice that the motive will change from day to day. You see, when some guests go on an adventure at the hotel or are on the move, they pick some of the edible, vitamin-rich art – and you are more than welcome to do the same.
In the lobby, you can also get to know the Copenhageners. Both the ones you might talk to and the ones who express themselves through pictures and texts on our photo wall. It portraits random people from the street who gladly share their personal stories about the city of which is closest to their heart.
Enjoy breakfast, champagne and peace to work at the top of Copenhagen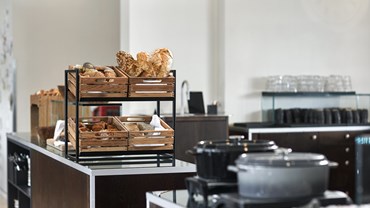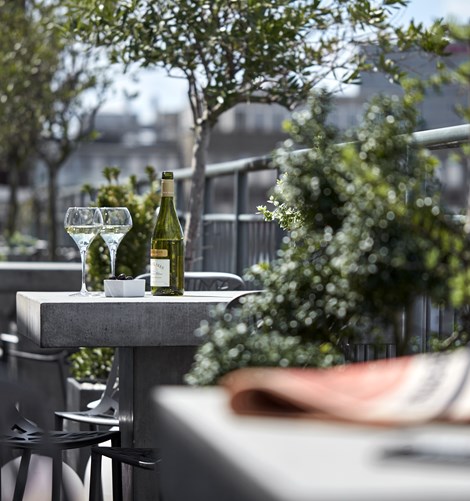 Especially the culture, trendy flavours and buzzing life in the streets are the drawcard of Copenhagen. But sometimes, you might want to go to a place where the air is fresh and feels unspoilt and where the view is wide and addictive. That, you can find in our breakfast restaurant at the sixth floor, since it offers a wide city view of the rooftops and soaring copper spires. In here, you also find a buffet that for instance include freshly baked breads, bacon and eggs, cheeses and jams, yoghurt, oats and generously glazed pastries.
On the sixth floor, you also find our Executive Lounge in which you can work or read today's news and enjoy everything from cake, fresh fruit and butter baked croissants to coffee and sparkling wine. If you stay in an Executive Room, a Junior Suite or Junior Suite Deluxe, you have free access to the lounge.
When the weather is sunny and summer-like, you can enjoy the first meal of the day or sip from the glass under the open sky at our big terrace… while the passers-by in the streets maybe send you envious look. But who can blame them?
In the city centre of attractions, gastronomy… and, maybe, unexplored experiences
As a guest at The Square, you can easily fill up your experience account. You see, you are in a walking distance from The King's New Square, Tivoli Garden, cinemas, art galleries, a cornucopia of shopping temptations at Strøget and the alluring sound of cocktail shakers in the many bars and clubs. At our hospitable neighbor, the City Hall Square, you can also be fortunate to see exhibitions and join in on live music under the open sky.
Do you have an insatiable appetite for must-sees and food experiences in the big city? Then, please do not hesitate to tab us on the shoulder. You see, we are 'Copenhagen connoisseurs' and therefore happy to share our best recommendations for experiences that can evoke everything from snapshot sounds and gosh!-sounds to laughter and cupids. Even the ones you cannot find in the tourist guides.
---
Accommodation out of the ordinary?
With us, you always get the best location close to everything your heart desires.
We have gathered our best offers for you right here.
Mini Break
from
per night pr. double room at min. 2 nights
Read more
Bed & Bubbles
from
per person per night (in a shared double room).
Read more
Book your accommodation directly with us, we guarantee that you get your stay at the best price.

The Square
A trendy and sophisticated design hotel at the City Hall Square in Copenhagen.
Christiansborg Palace
Christiansborg Palace on Slotsholmen is home to the Danish Parliament. The palace features the Royal Reception Rooms, Absalon's ruins, the royal stables and, not least, the new attraction: the Royal Kitchen.
Shopping street (Strøget)
Strøget is the famous pedestrian shopping street in Copenhagen's city centre, which extends from Rådhuspladsen to Kongens Nytorv. The pedestrian street offers a wide array of shops, ranging from budget-friendly chains to some of the world's most expensive brands.
Tivoli Gardens
Tivoli Gardens is a fairytale amusement park in the heart of Copenhagen. Tivoli opened its doors in 1843, making it the world's second oldest amusement park, and it has been a huge attraction ever since.
Wallmans
Wallmans offers the perfect night out with dinner and show in the old Circus Building on Jernbanegade near the City Hall Square. Here is restaurant, nightclub and entertainment under one roof.
Øl & Brød
Øl & Brød serves traditional open sandwiches with a modern touch. The classic taste of Denmark's national dish is coupled with an appropriate beer. The kitchen is run by two chefs who won silver at the Danish National Open Sandwich Championships in 2013.
Torvehallerne
Torvehallerne is Copenhagen's exclusive food mecca, with cosy halls where you can get your hands on all sorts of ingredients and delicacies. Otherwise, you can enjoy a delicious meal in one of the small eateries.
The Square is a 4-star hotel at the City Hall Square in Copenhagen
Get access to sublime accommodation deals directly in your inbox
Sign up, if you do not want to miss out on special offers and information about events and competitions - not to forget about events close to Arp-Hansen Hotel Group's hotels.
Thank you for singing up.

Unfortunately, an error has occured. Try again later.
By signing up, you agree to receive marketing by e-mail from Arp-Hansen Hotel Group, including e-mails from the groups hotels, congress center and hostels, relevant information about stays, great offers, exciting competitions and about events taking place in the area of Arp-Hansen Hotel Groups hotels. You can always revoke your consent via an unsubscribe link in the inquiry. Additionally, you may at any time object to the processing of your personal data for the purpose of direct marketing. Furthermore, I have read and accepted Arp-Hansen Hotel Groups personal data policy. Please note that it is only possible to receive our newsletter in Danish.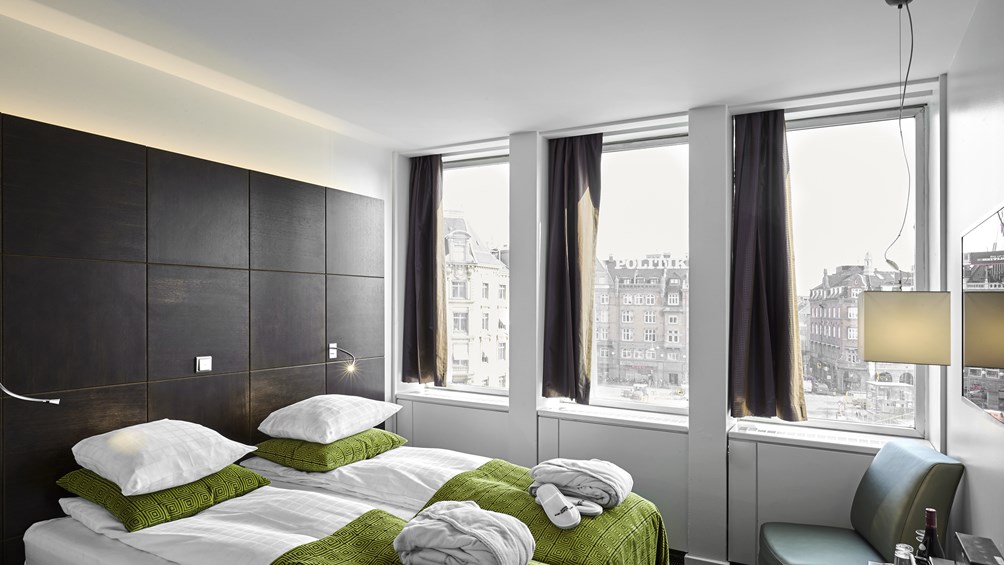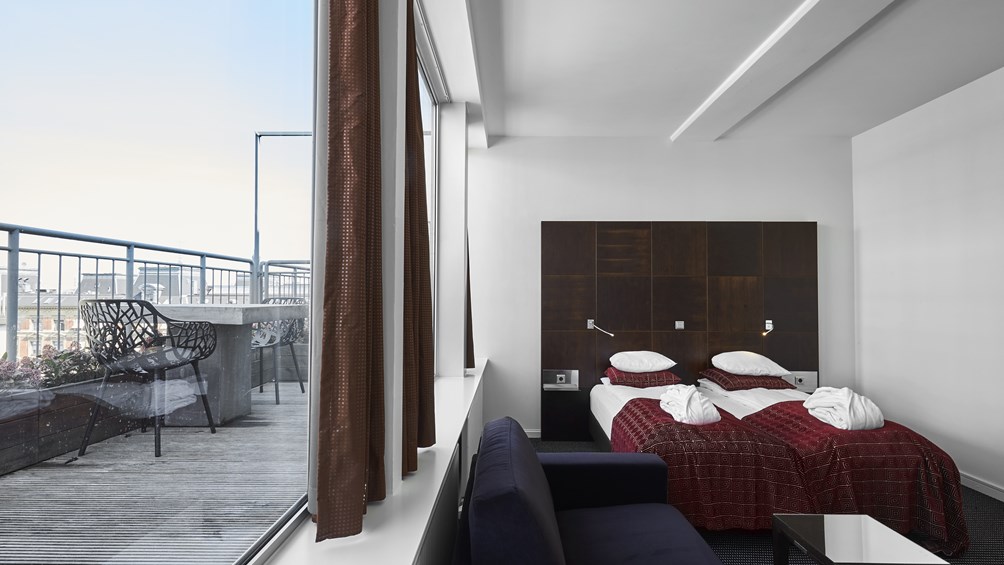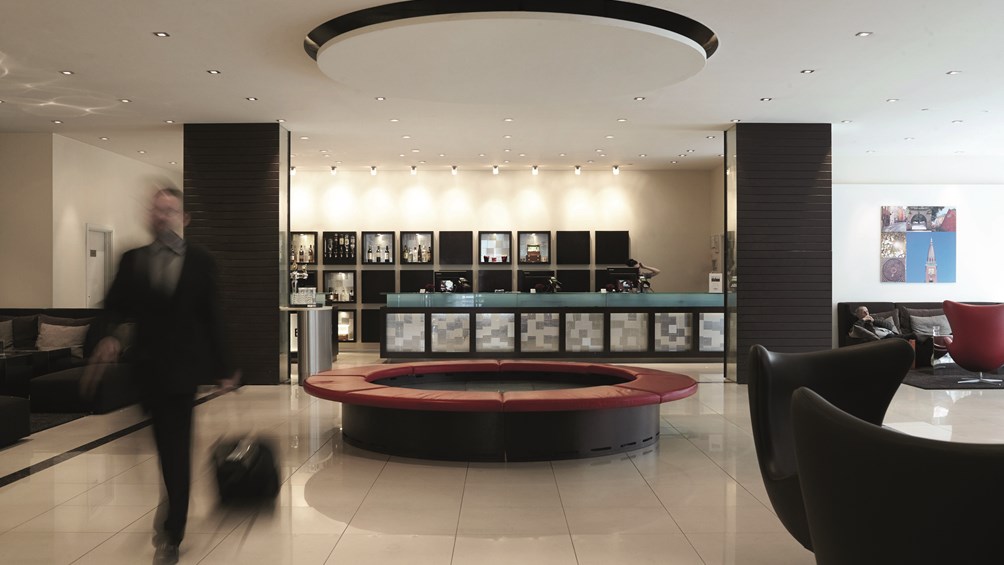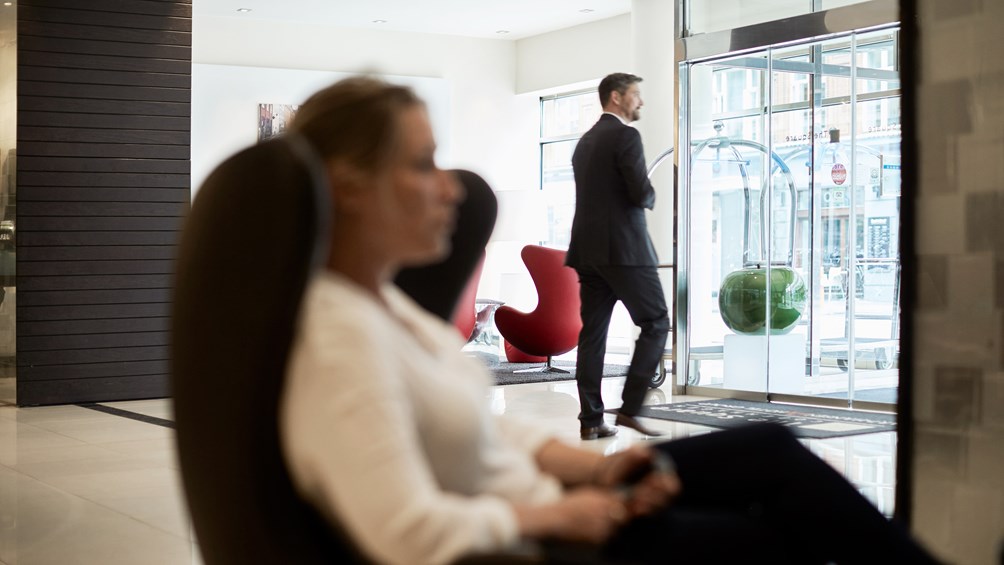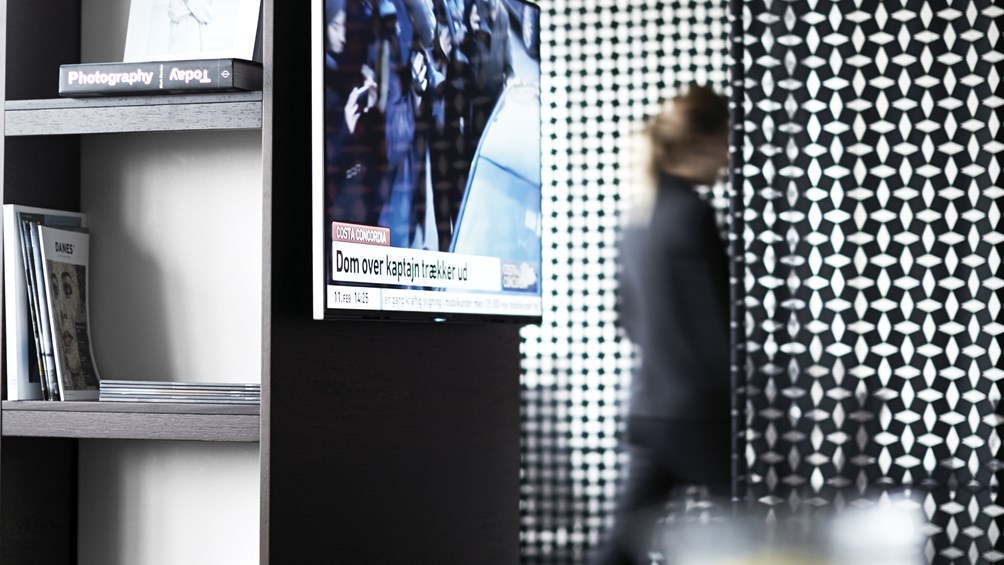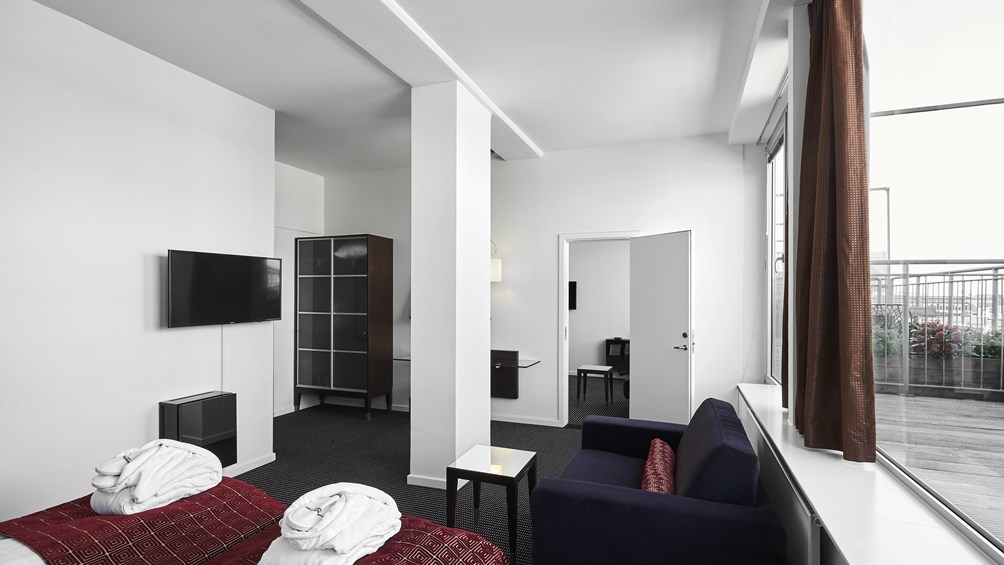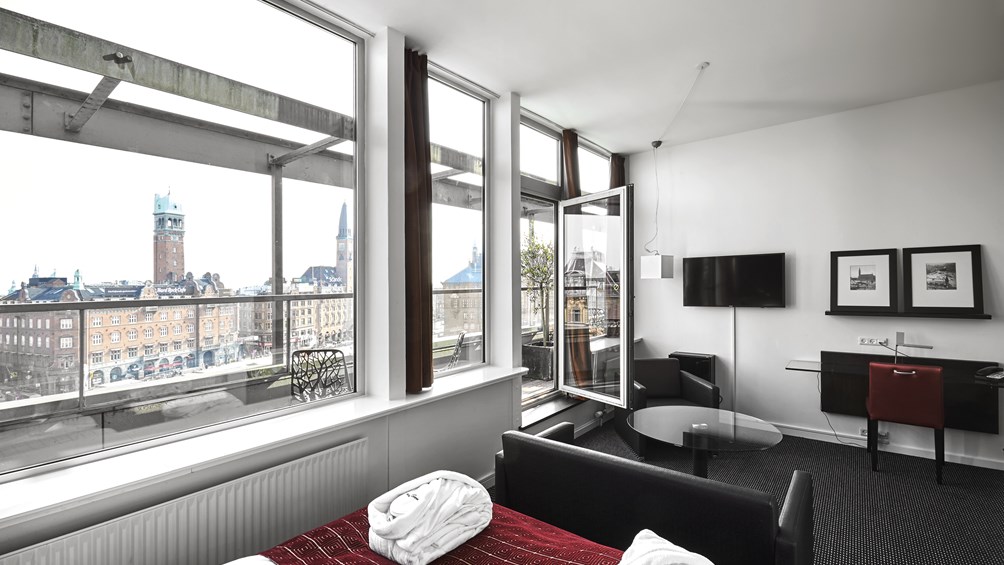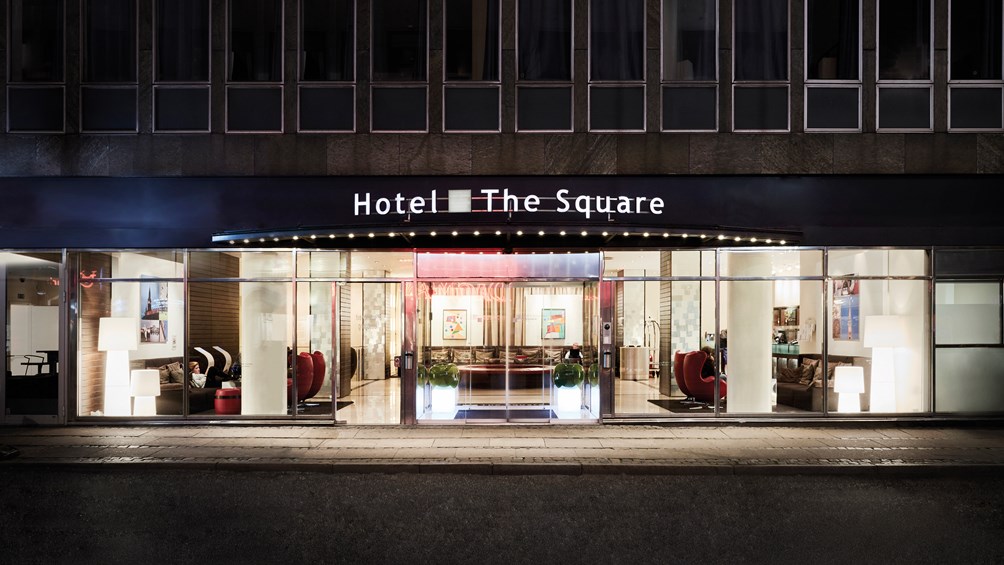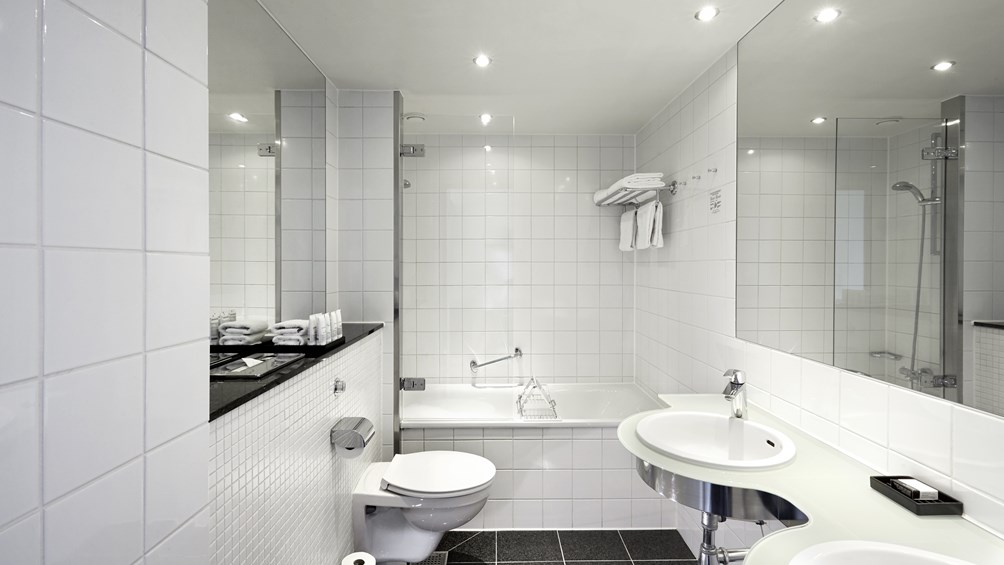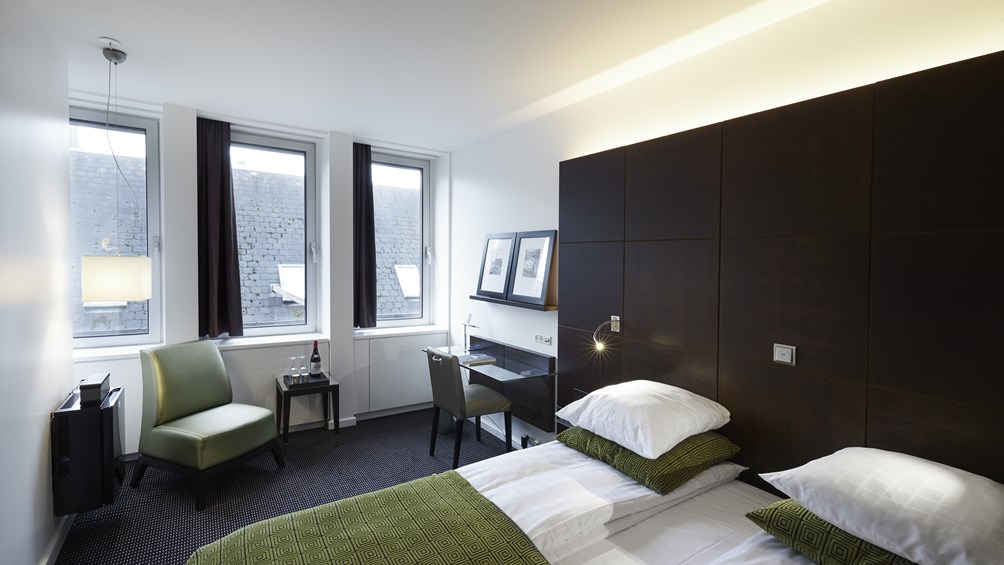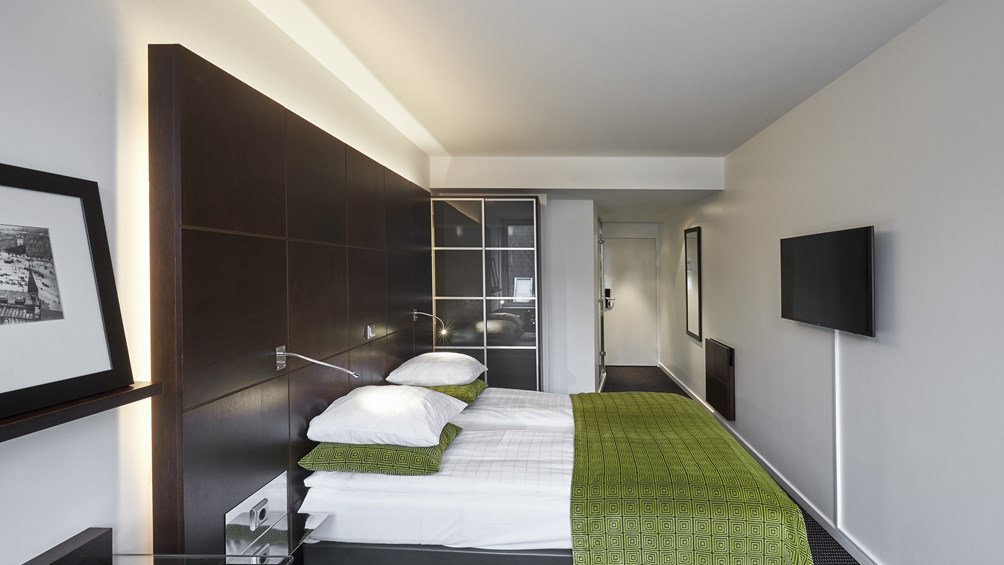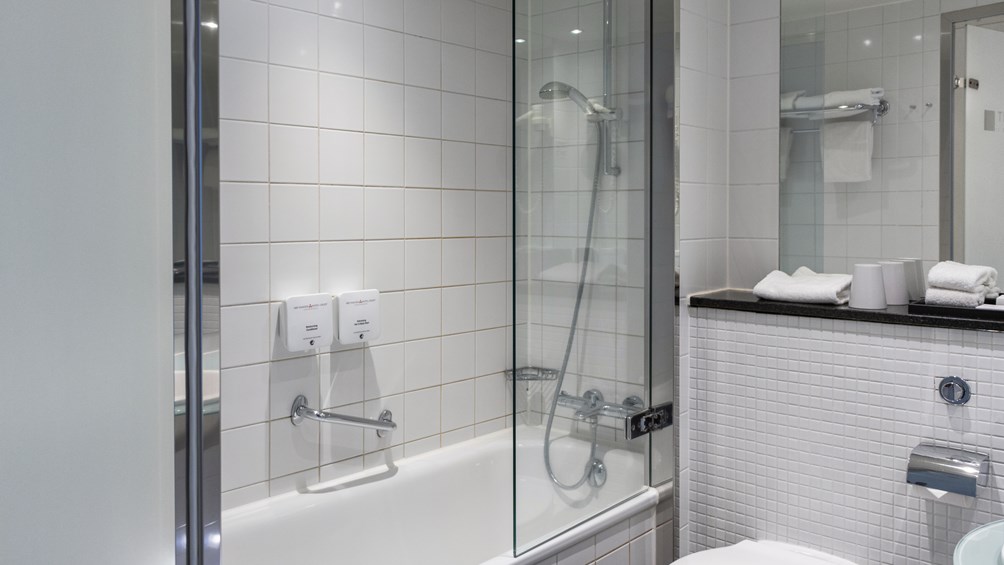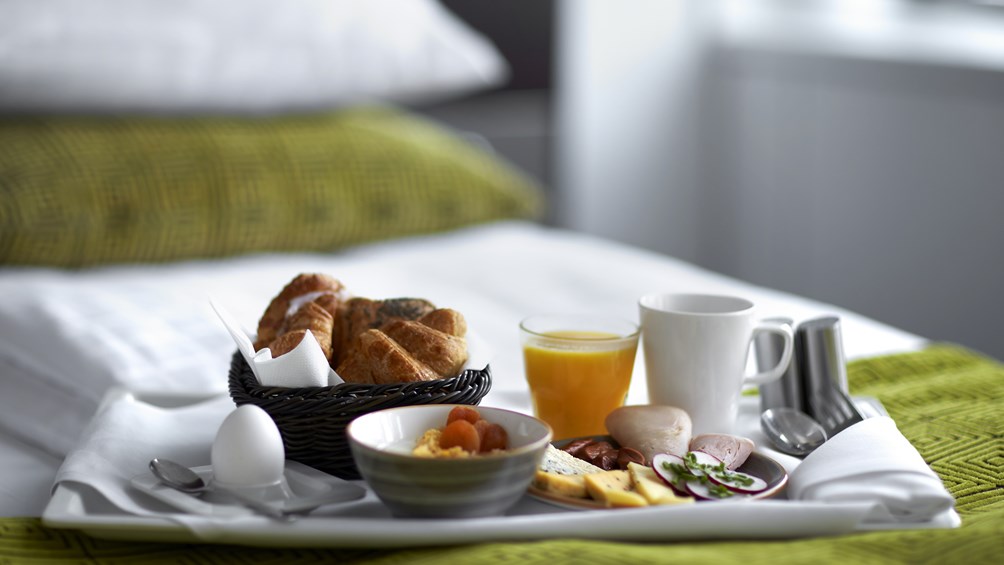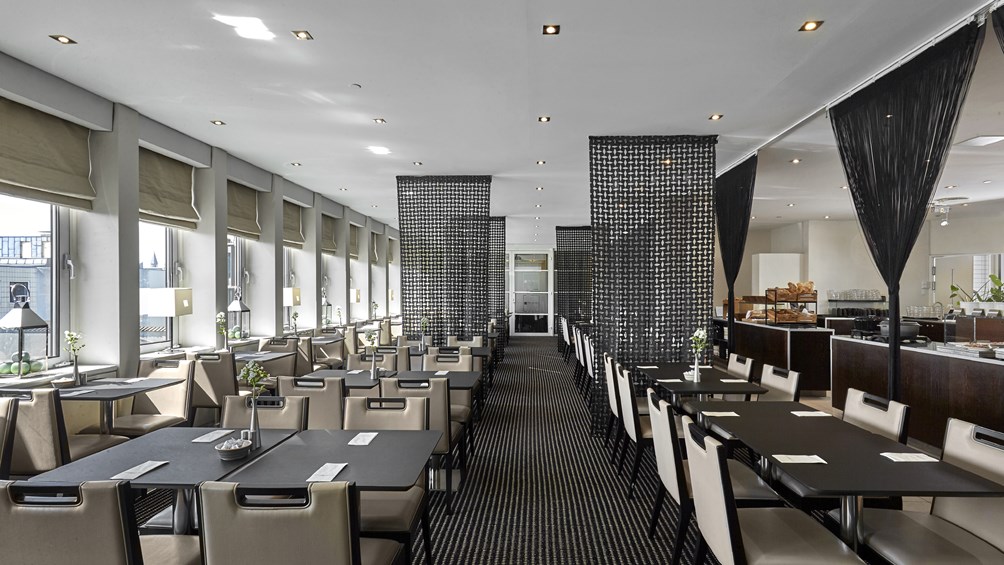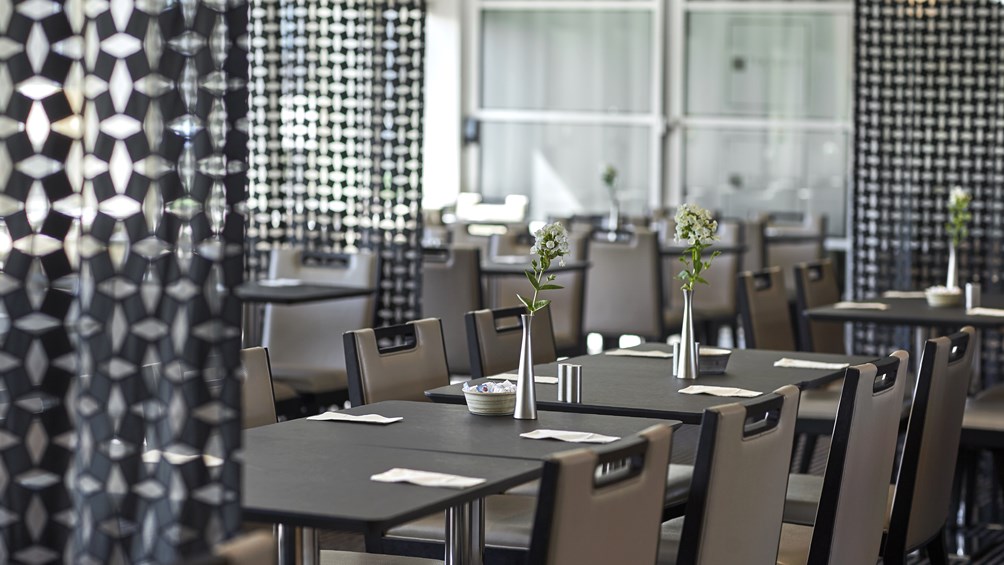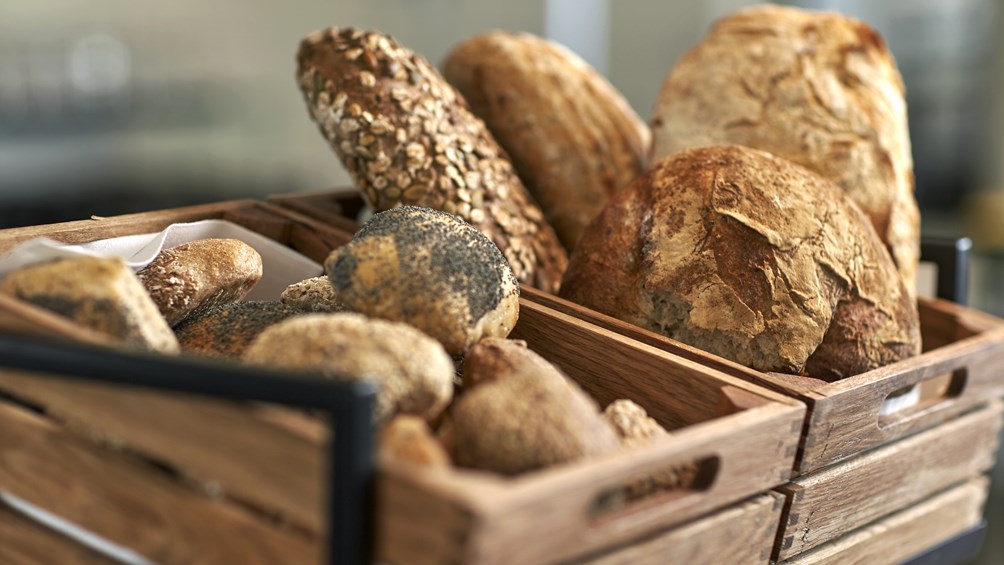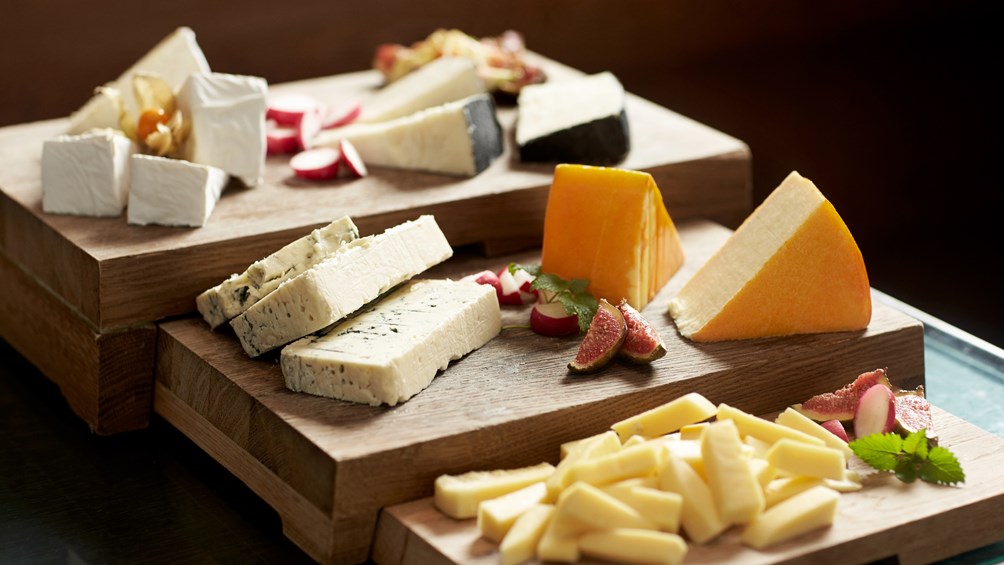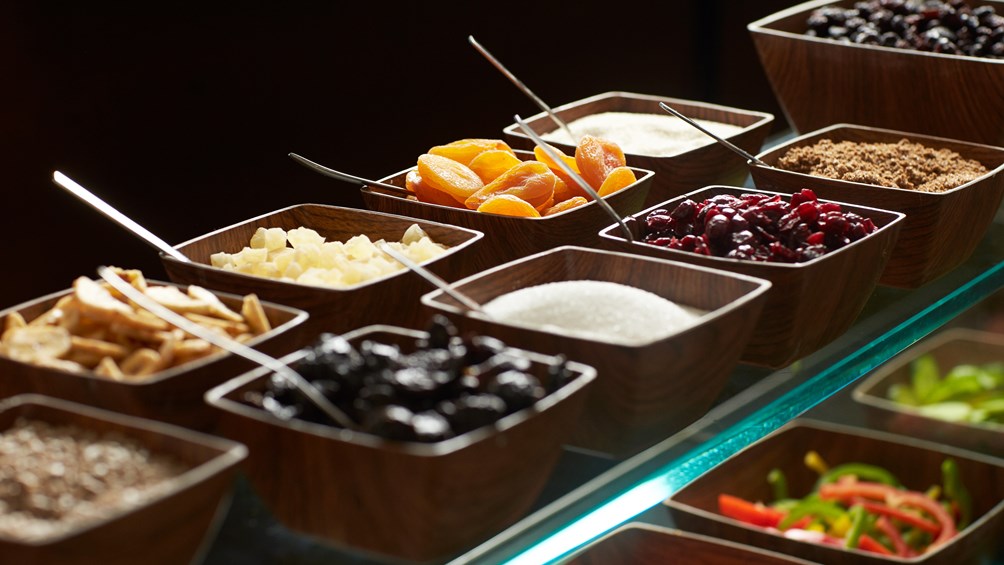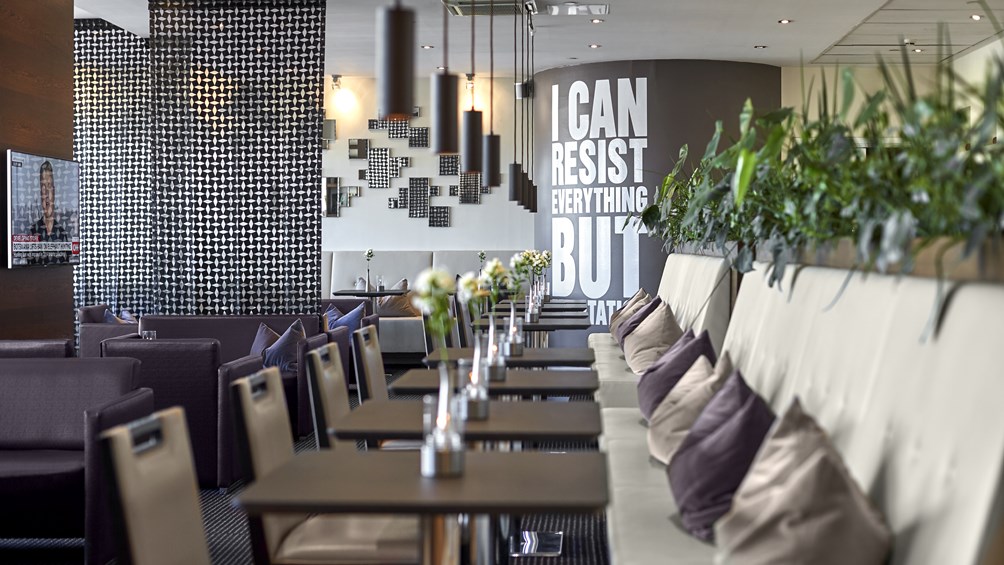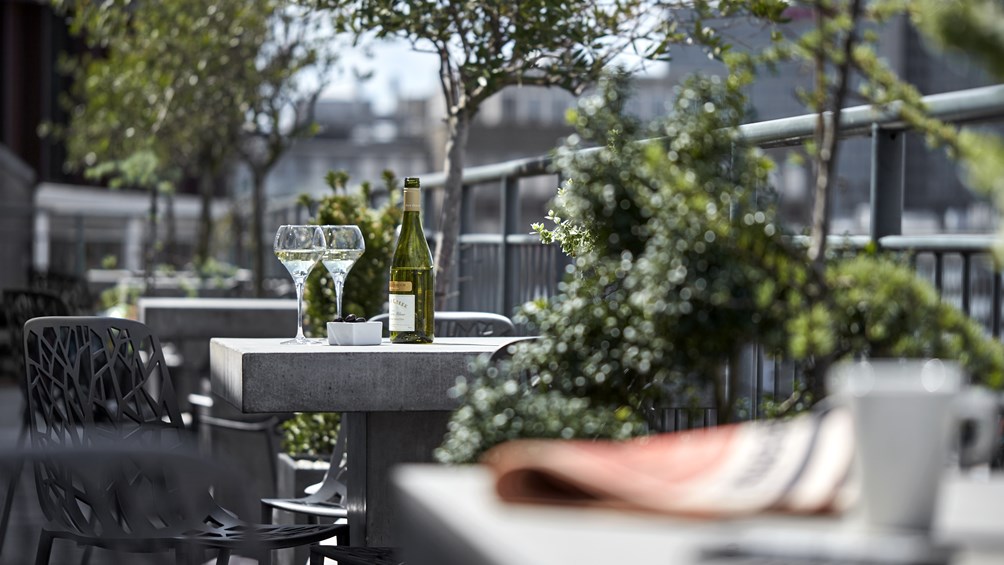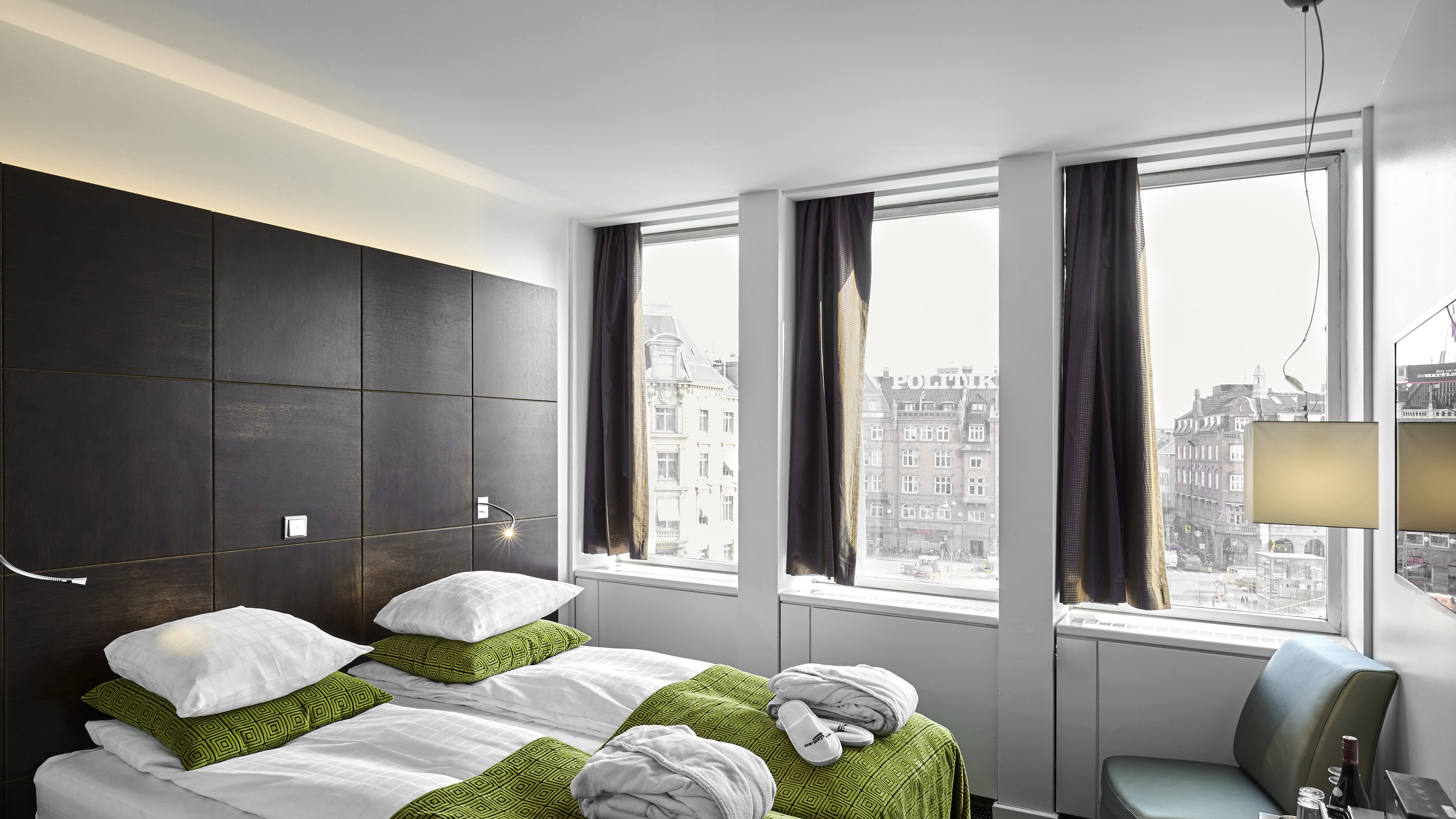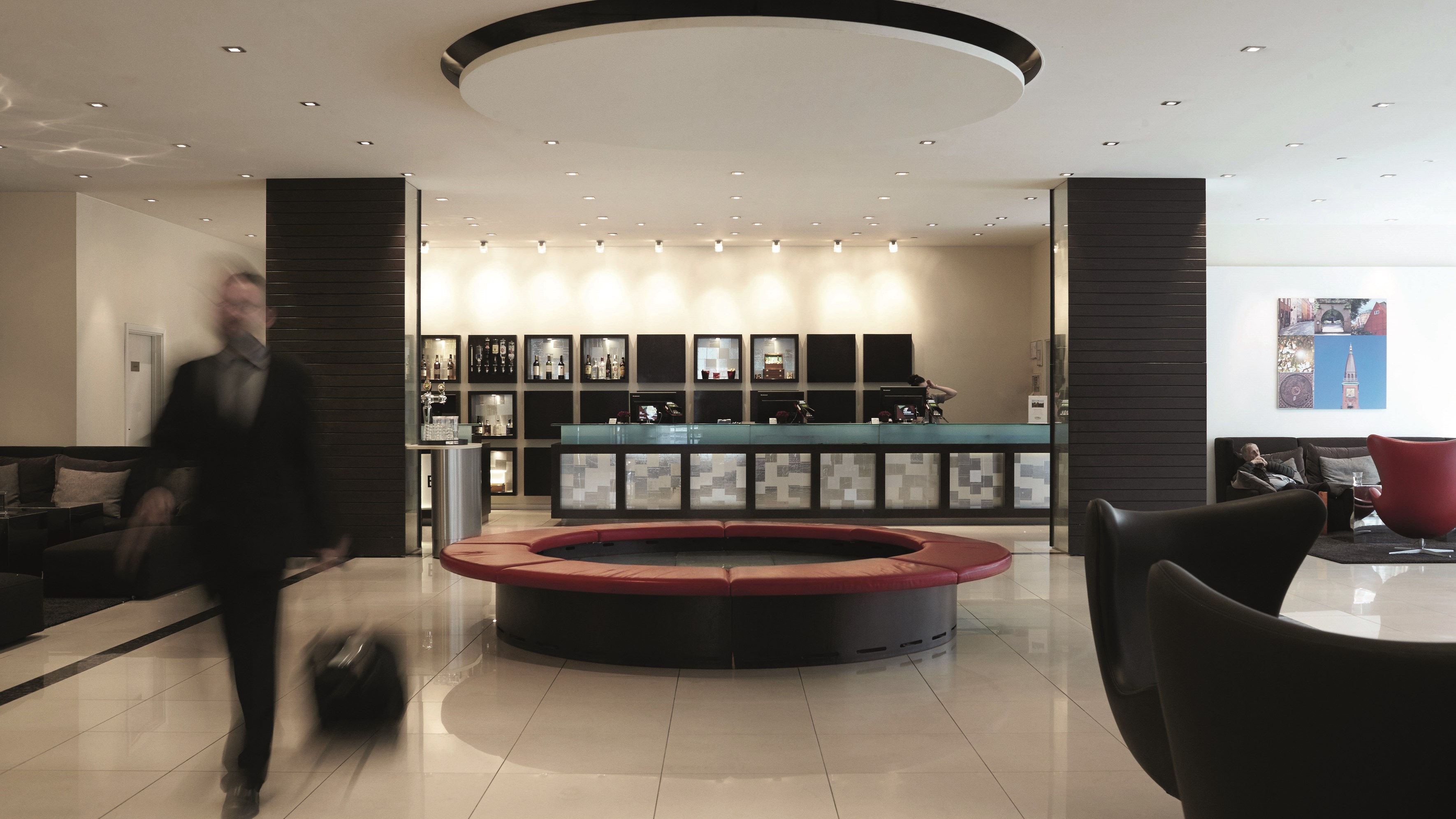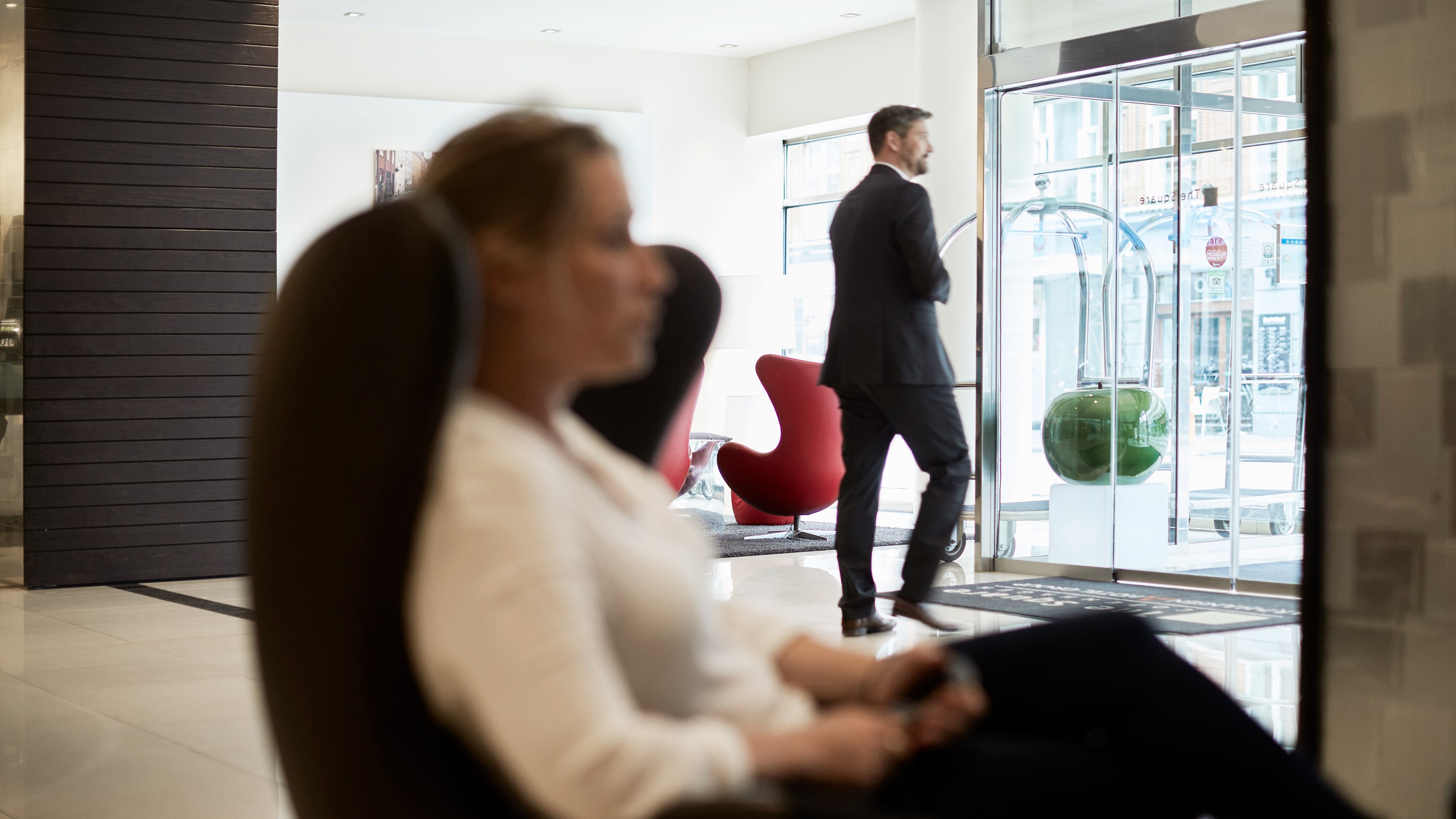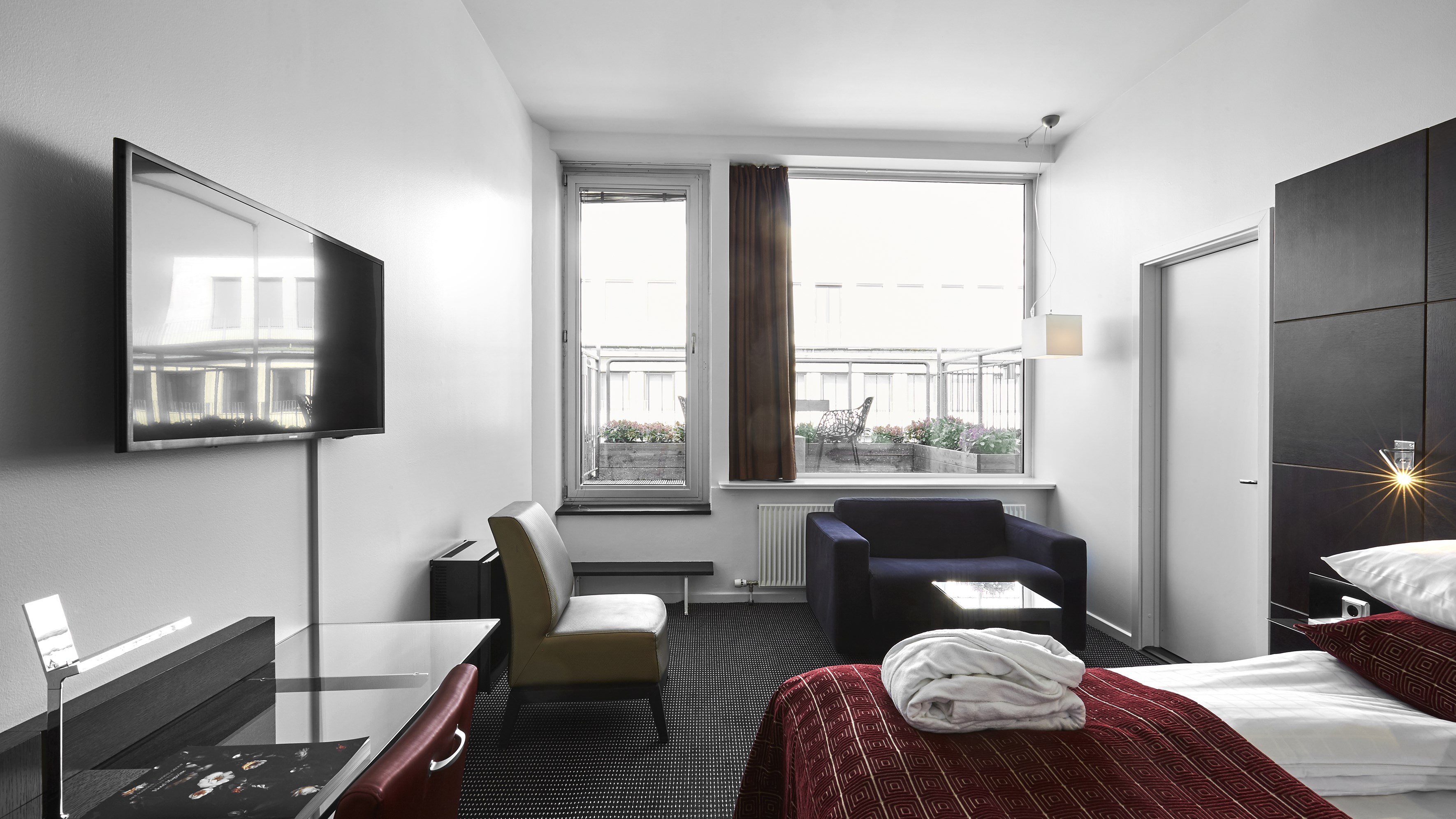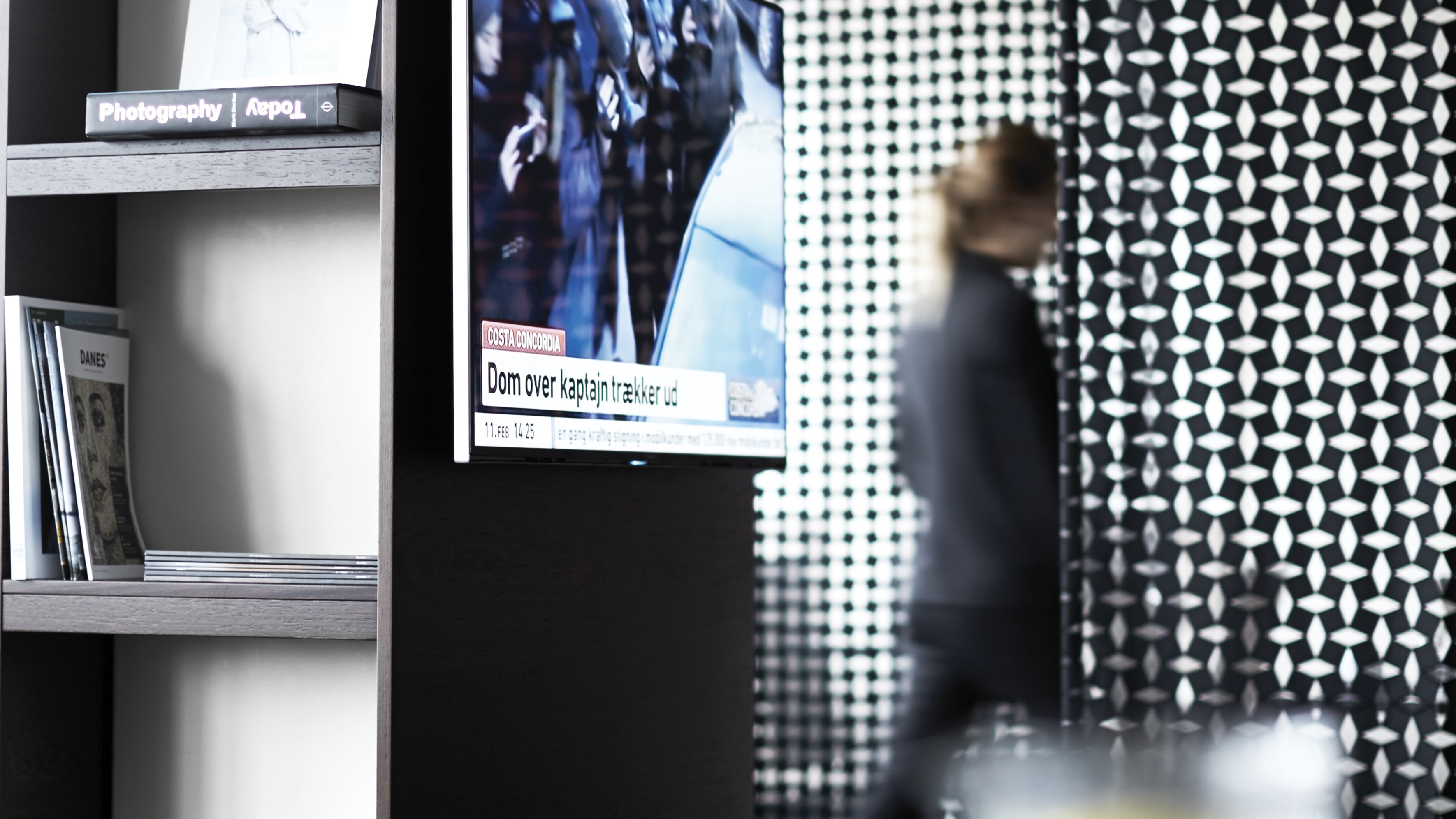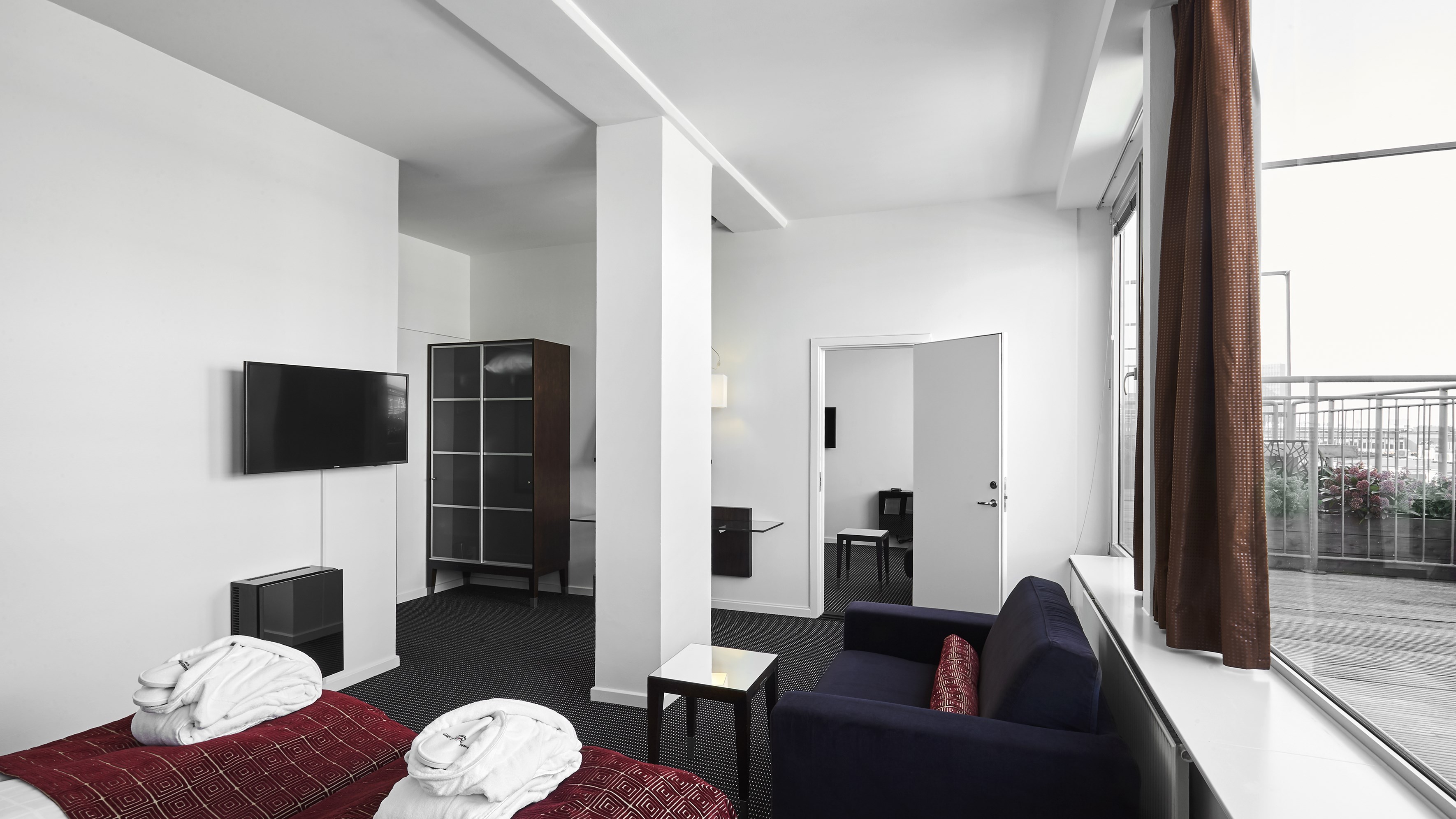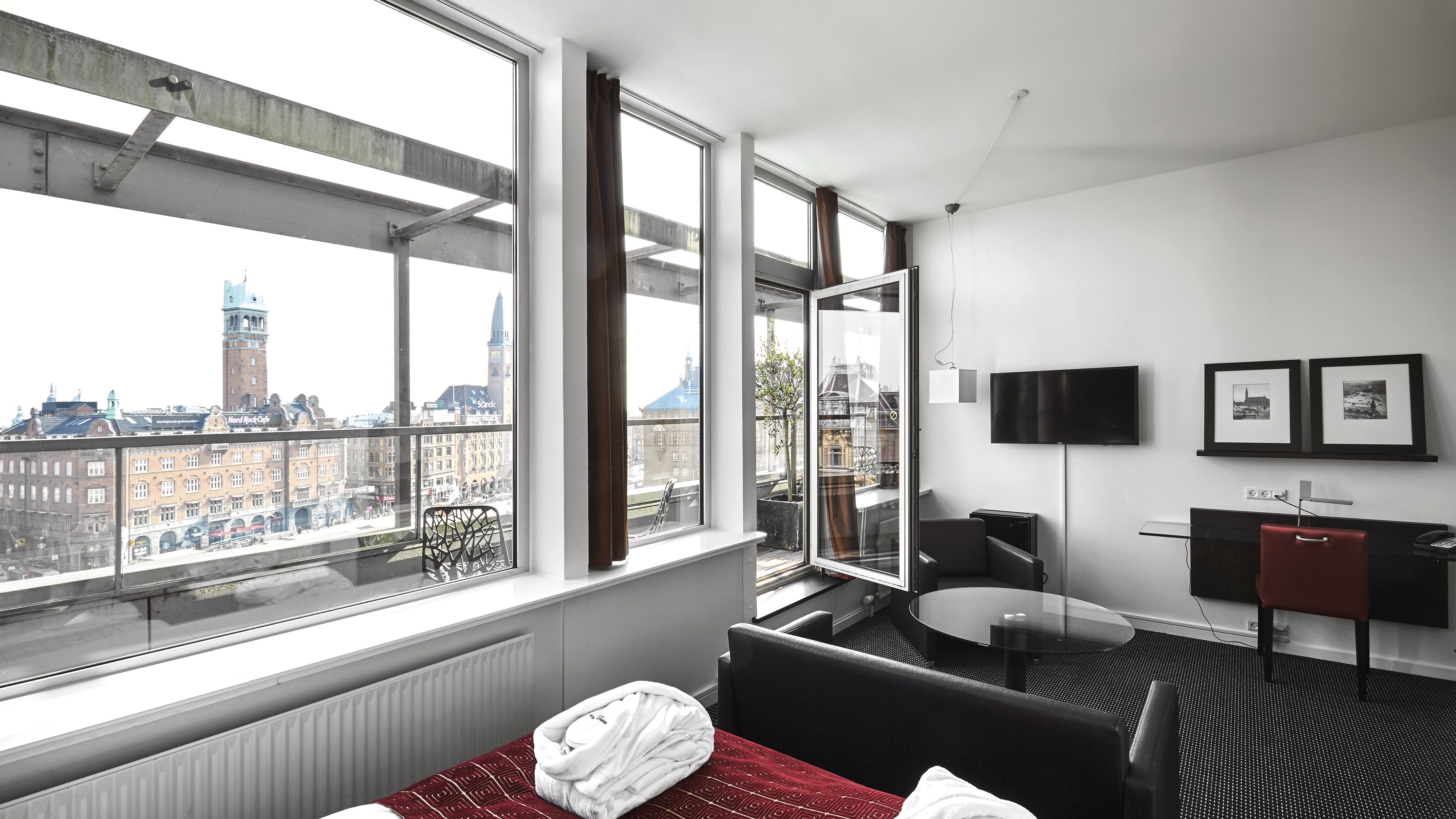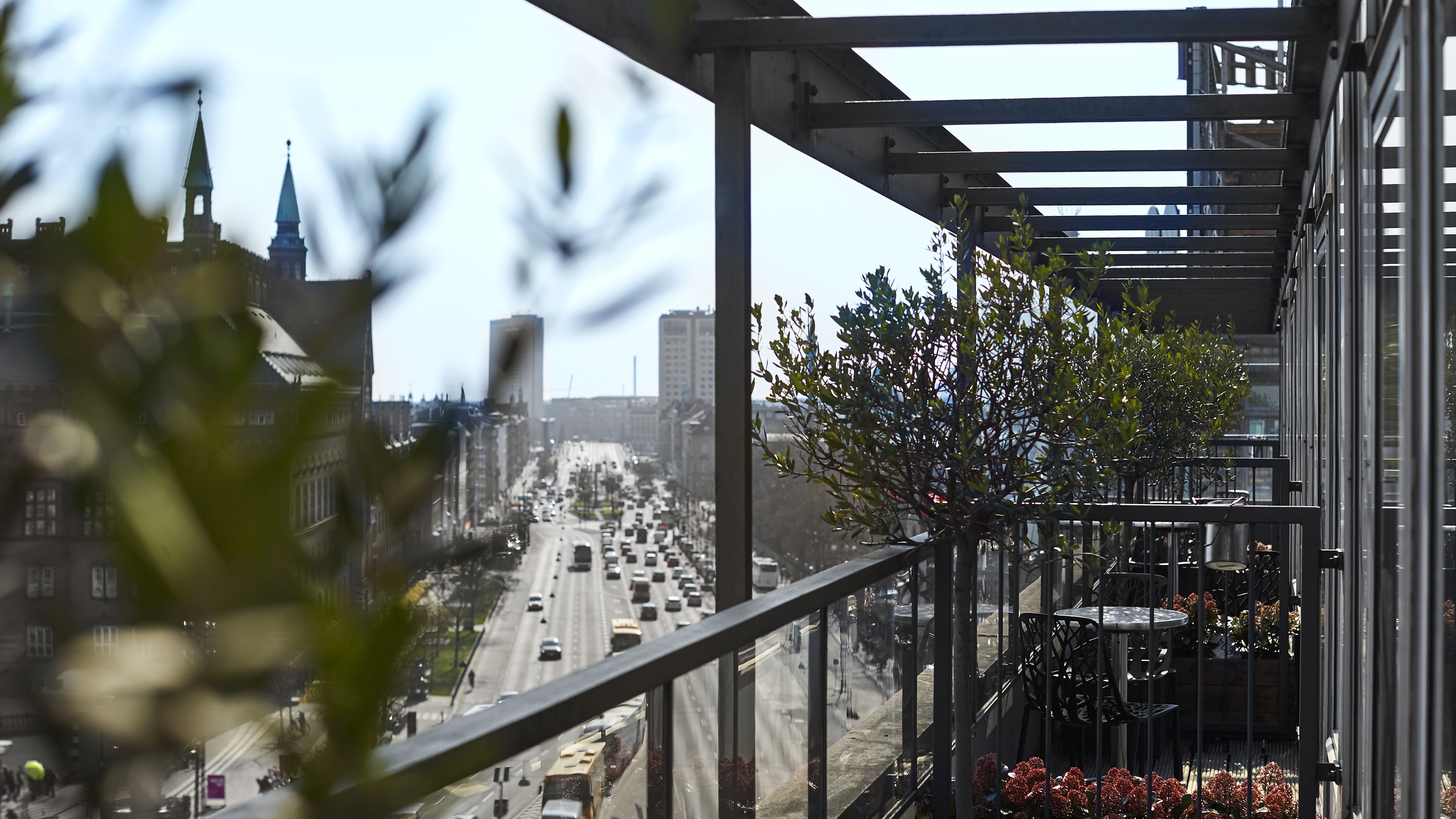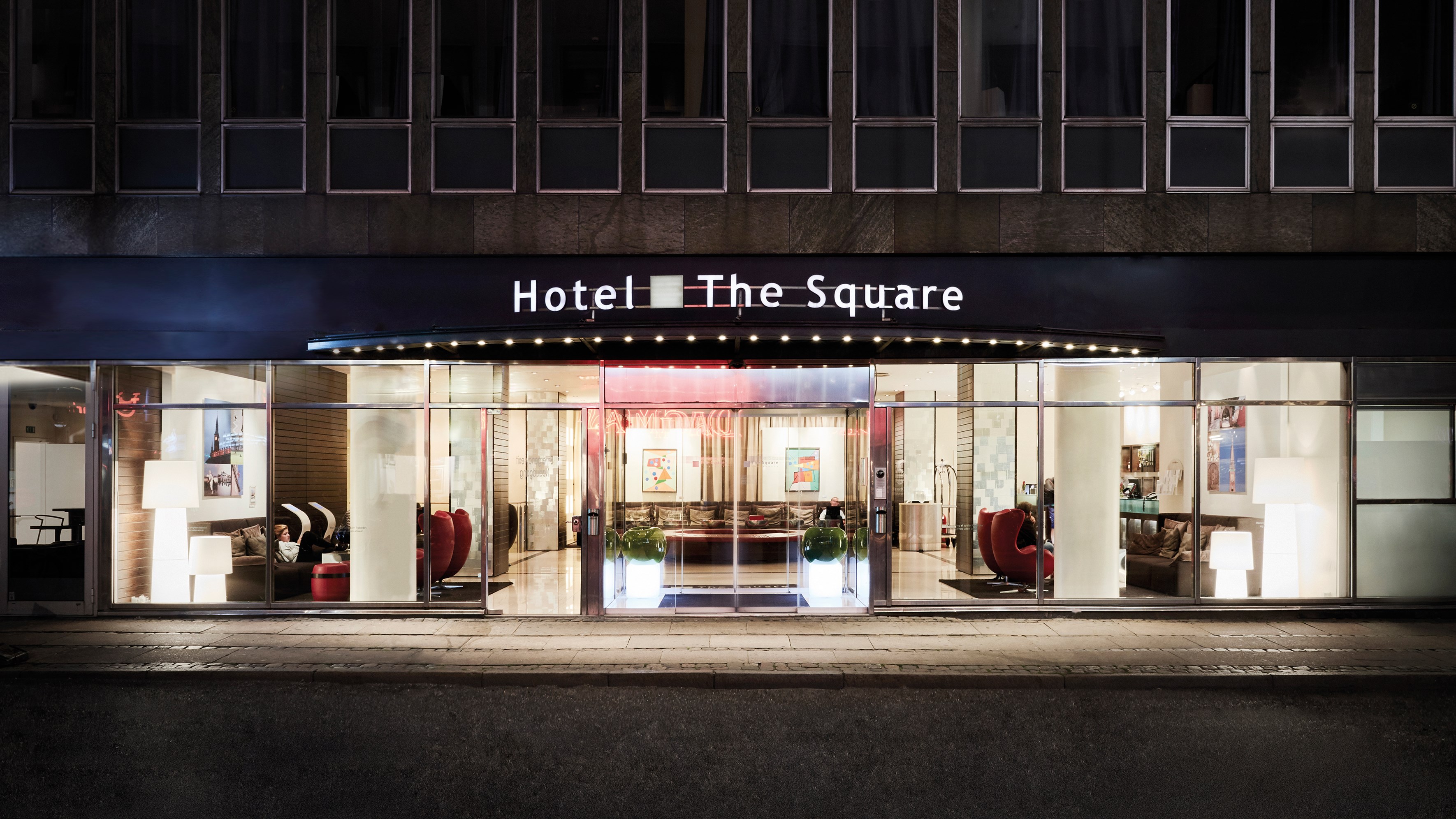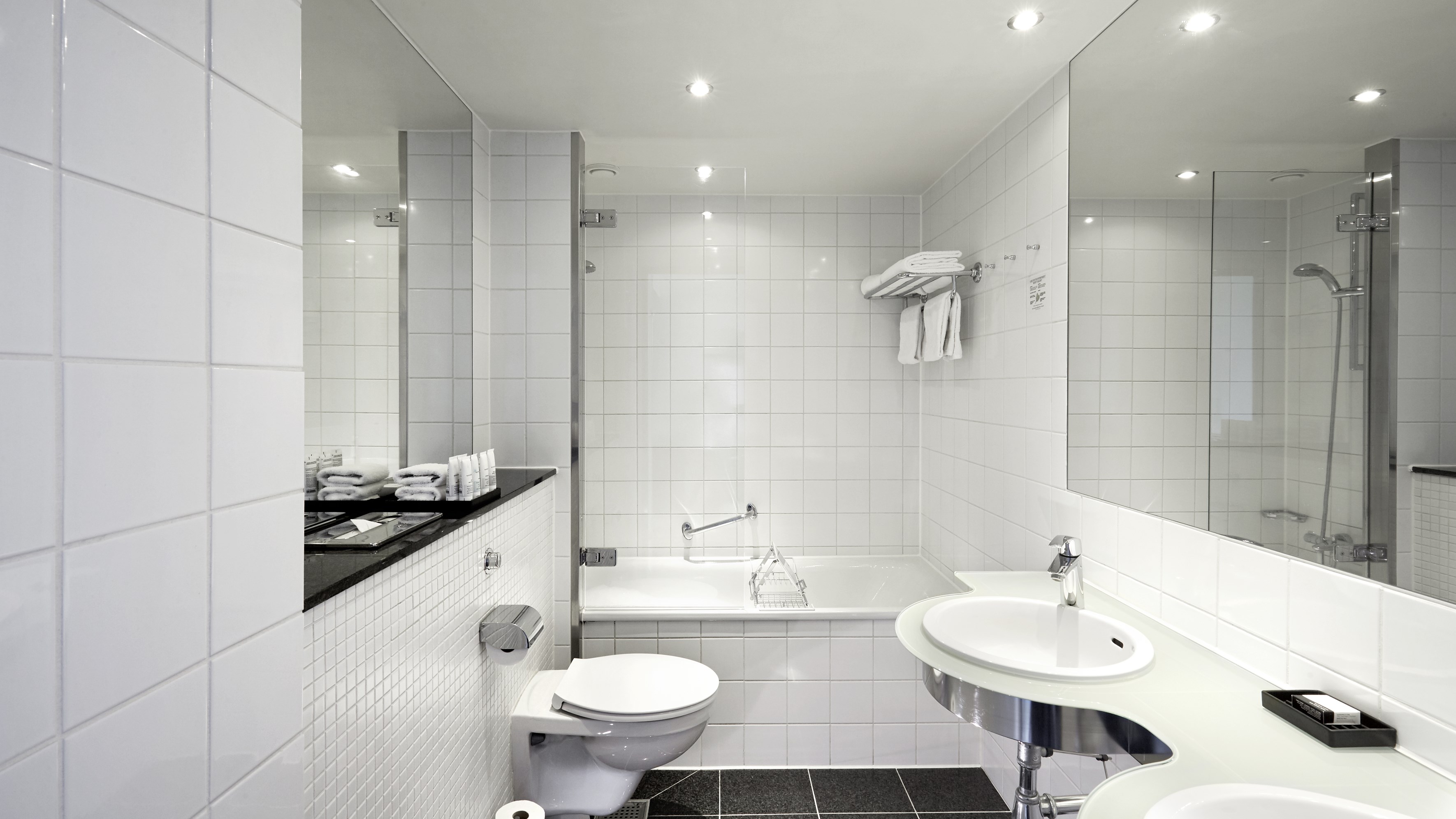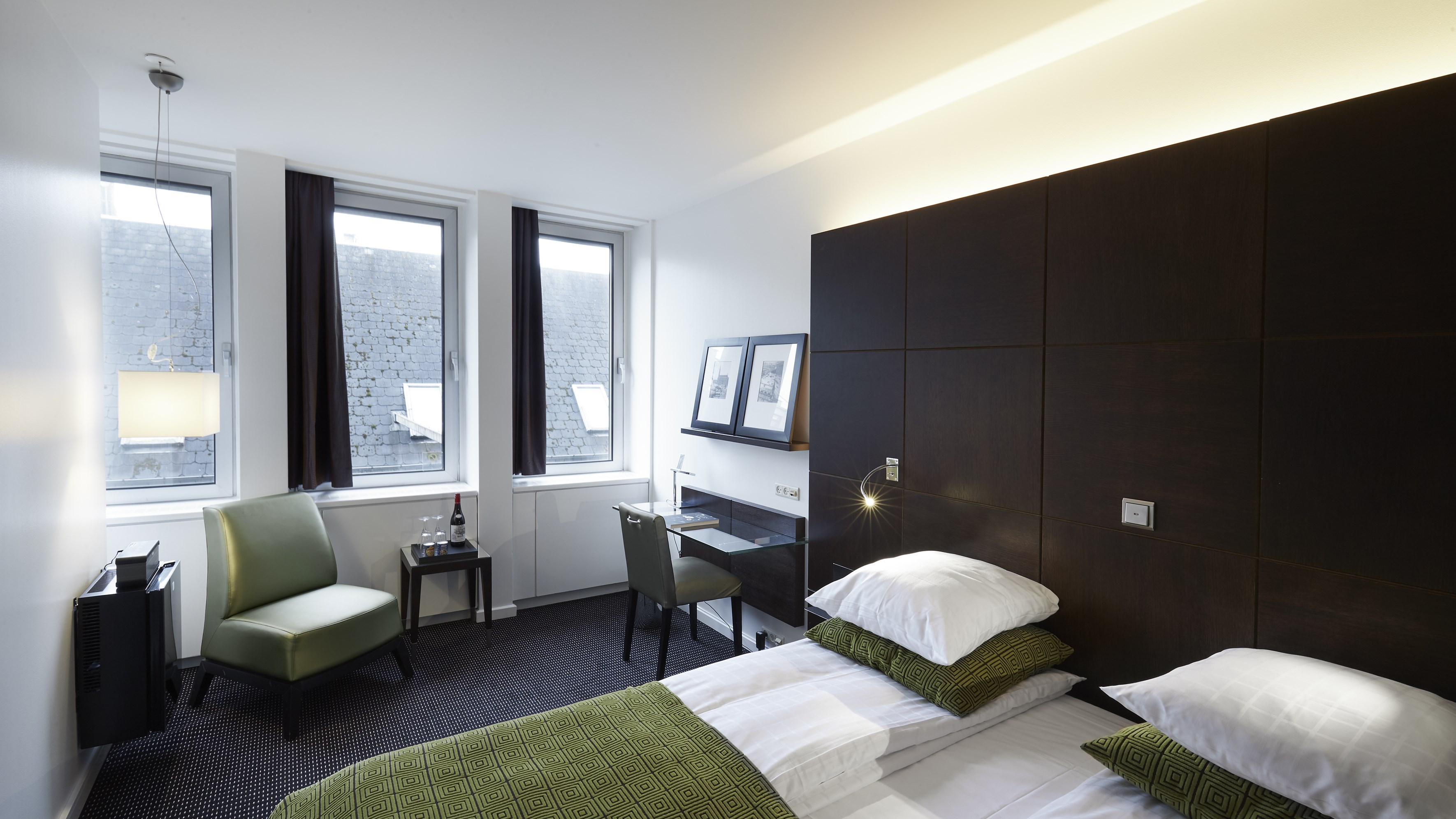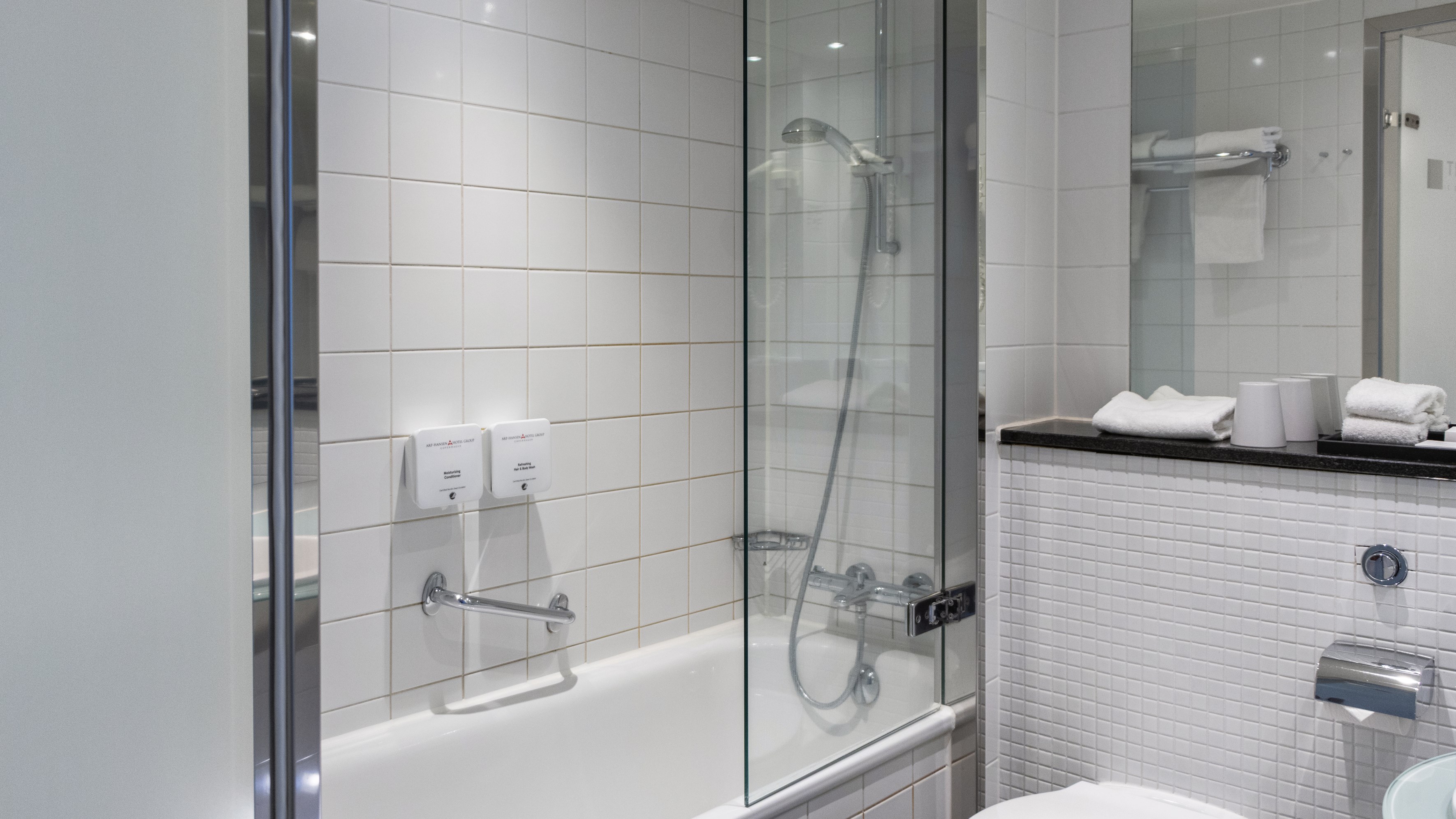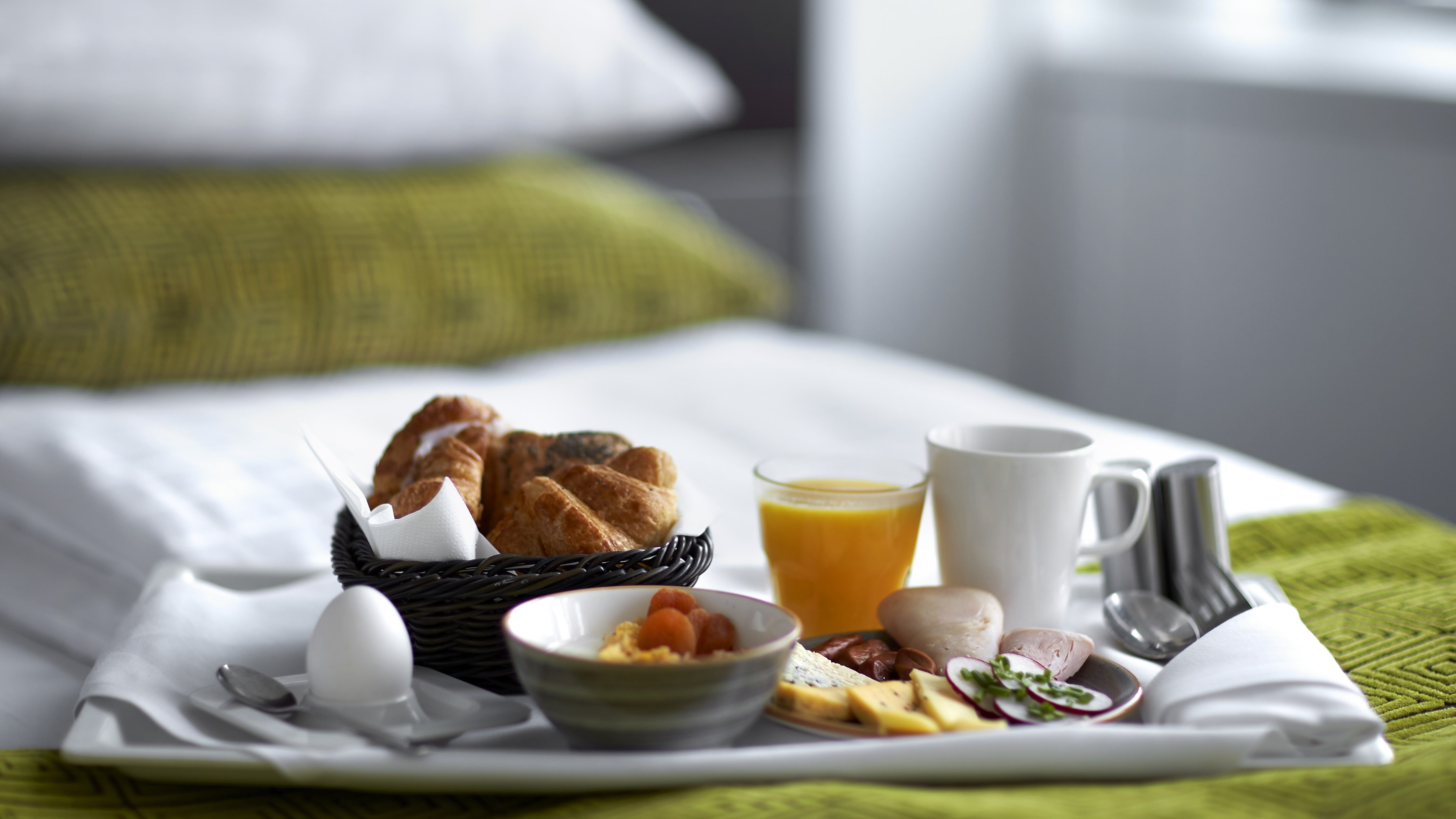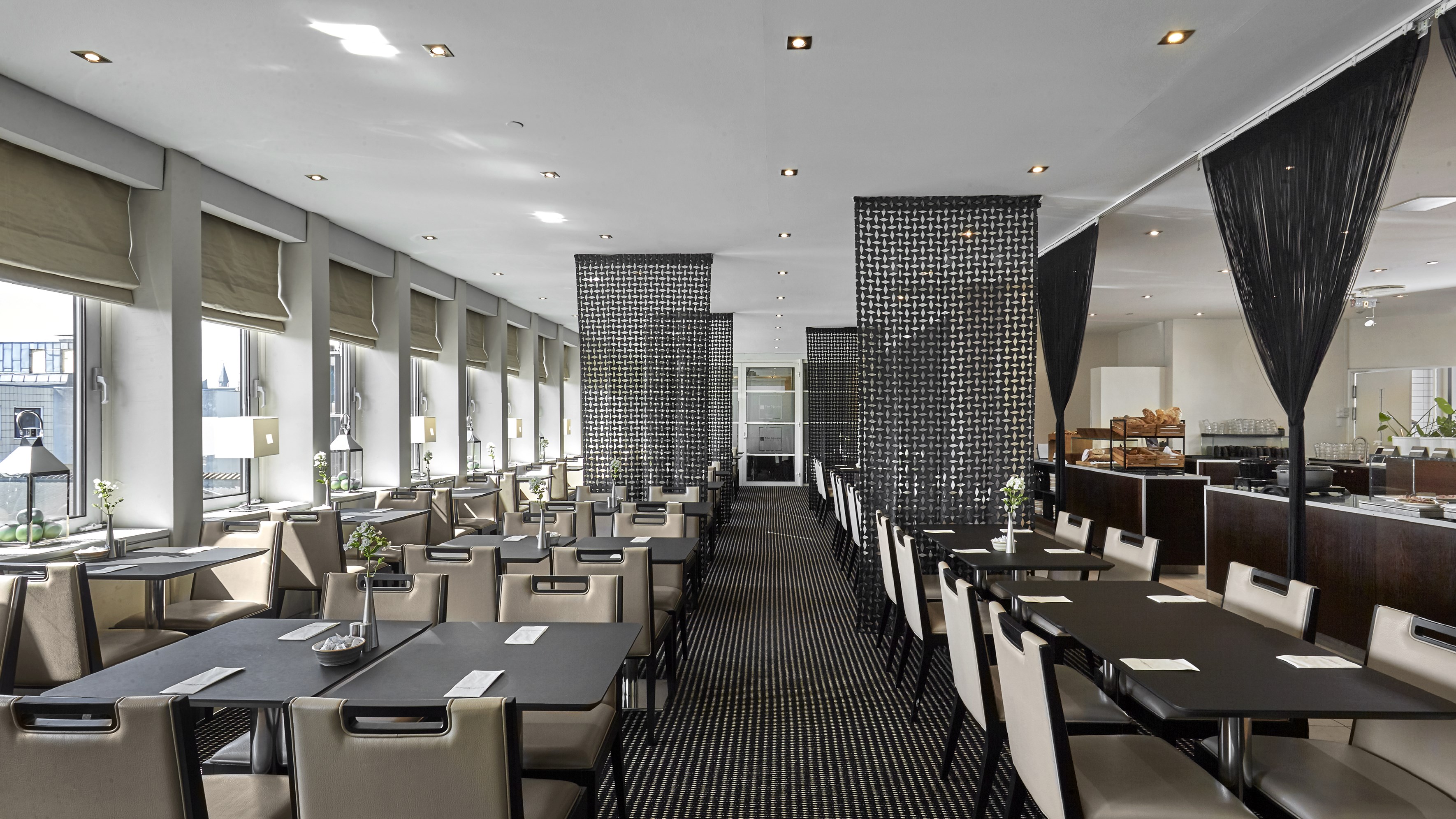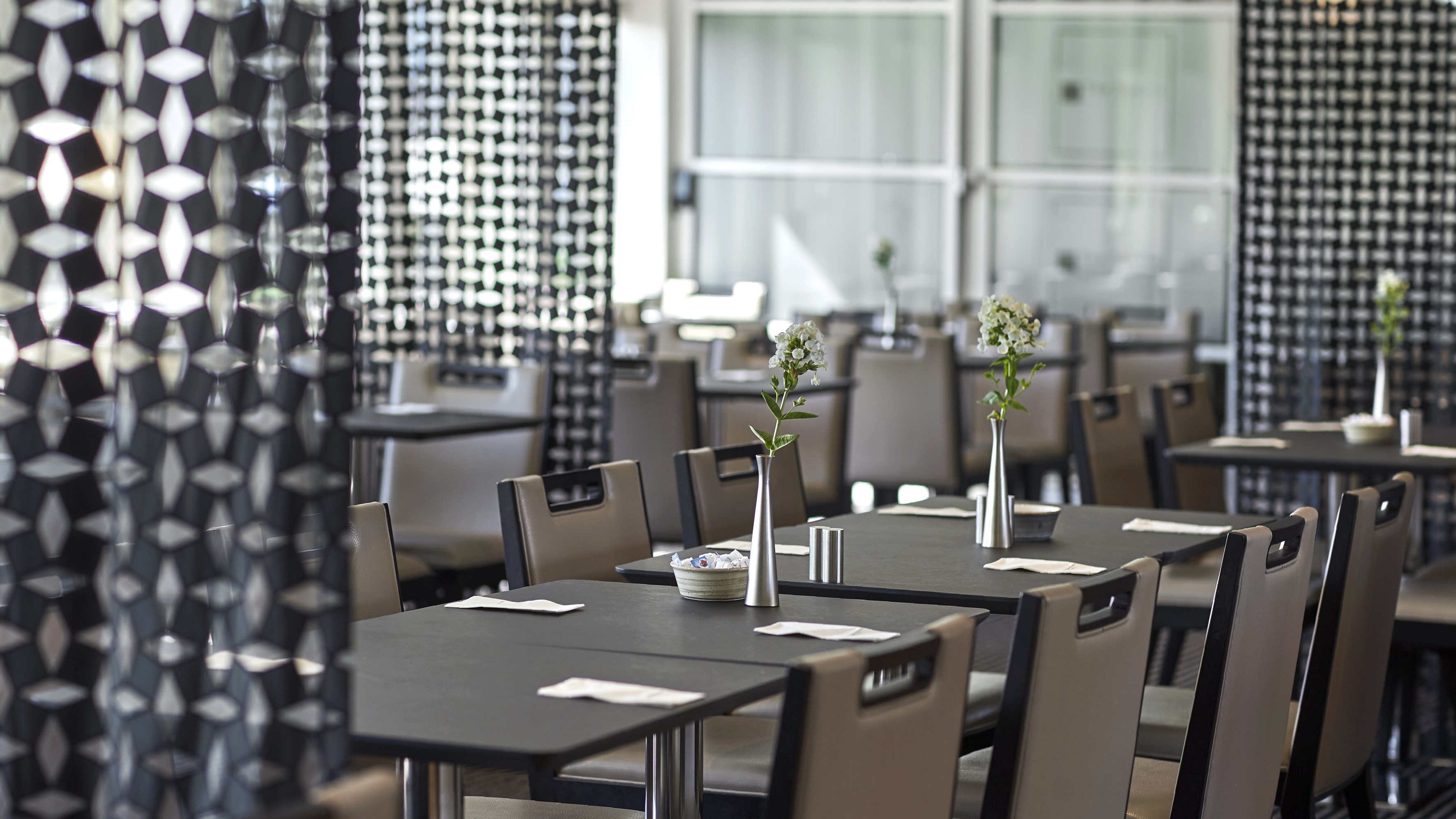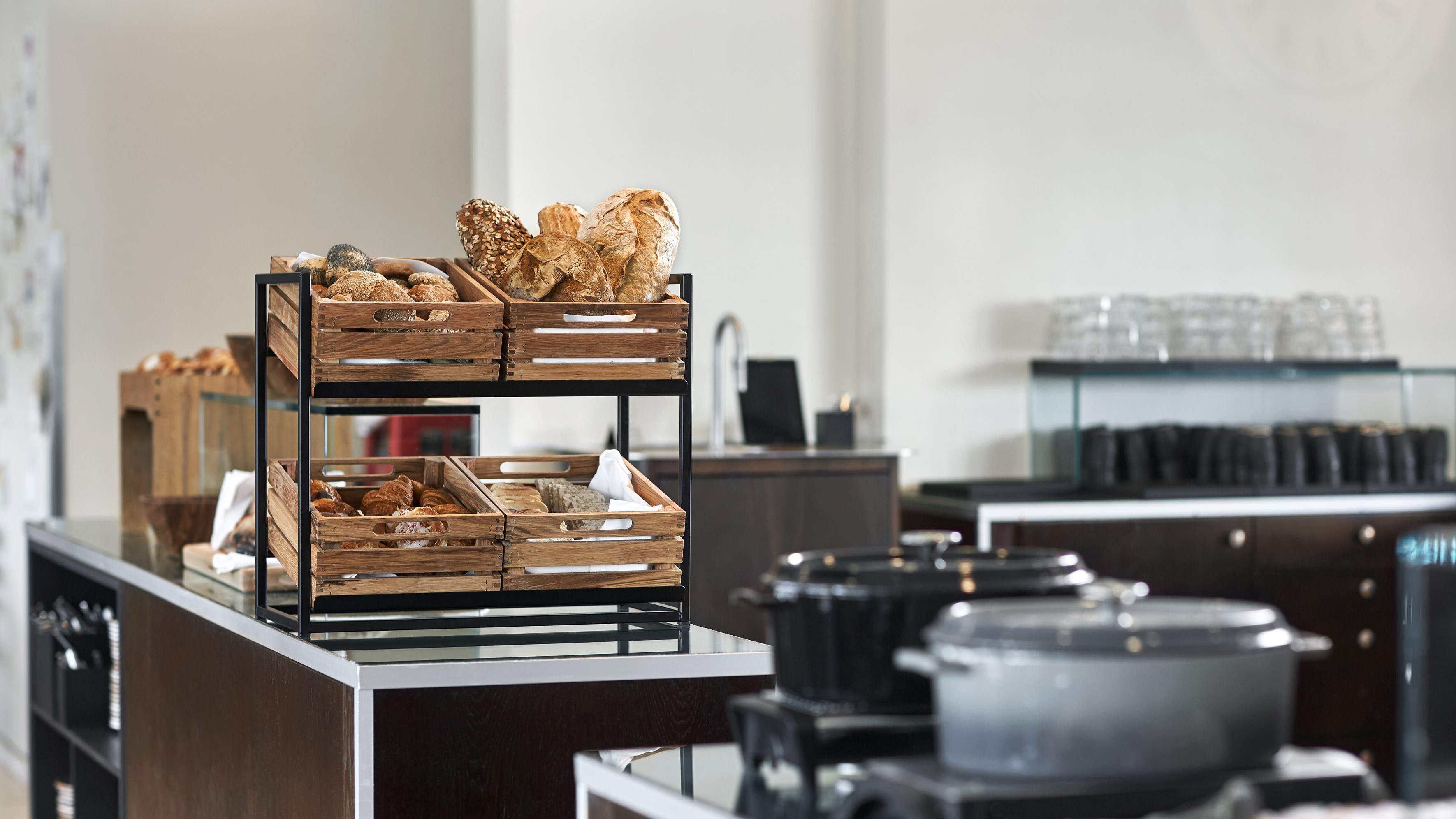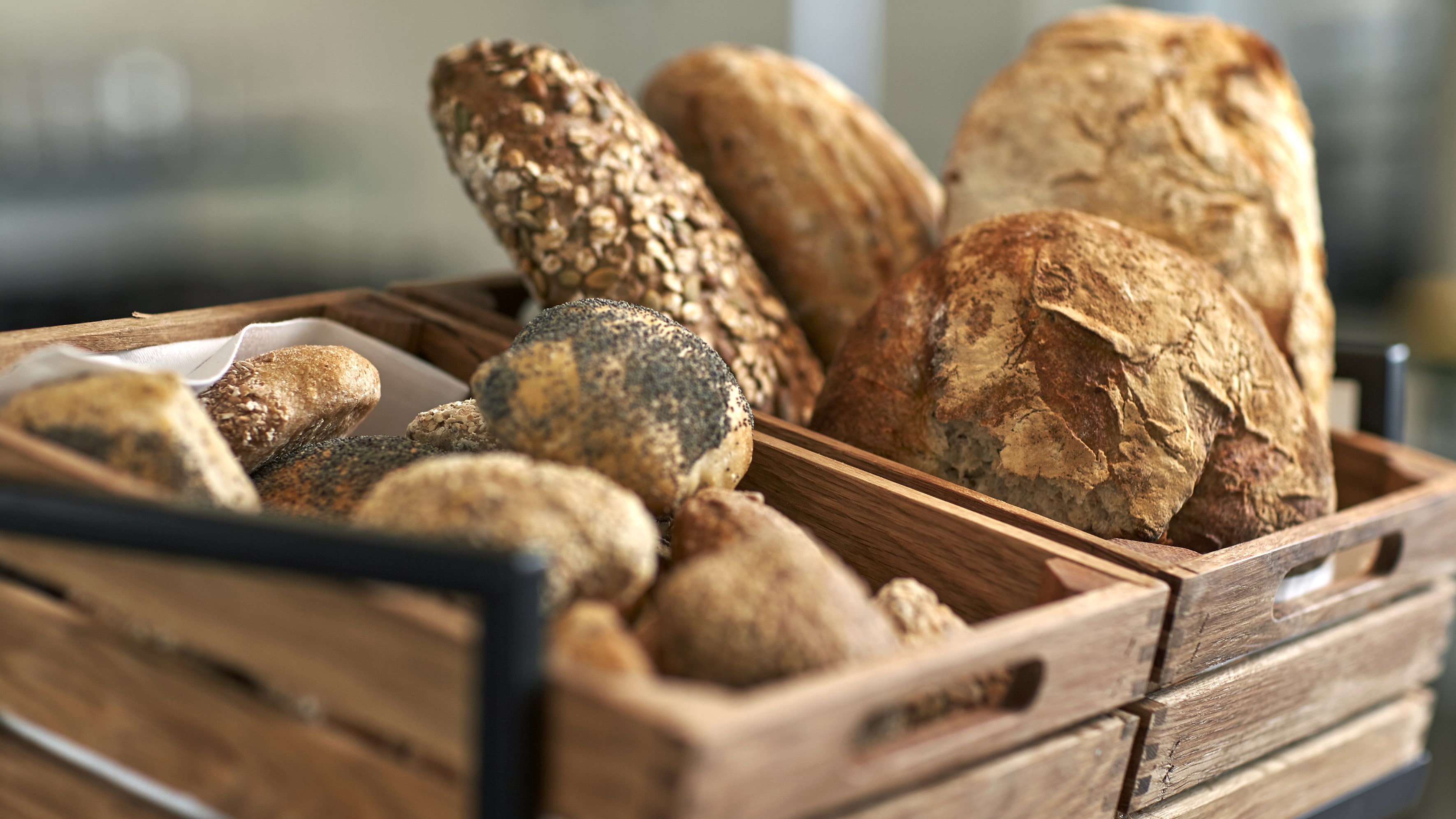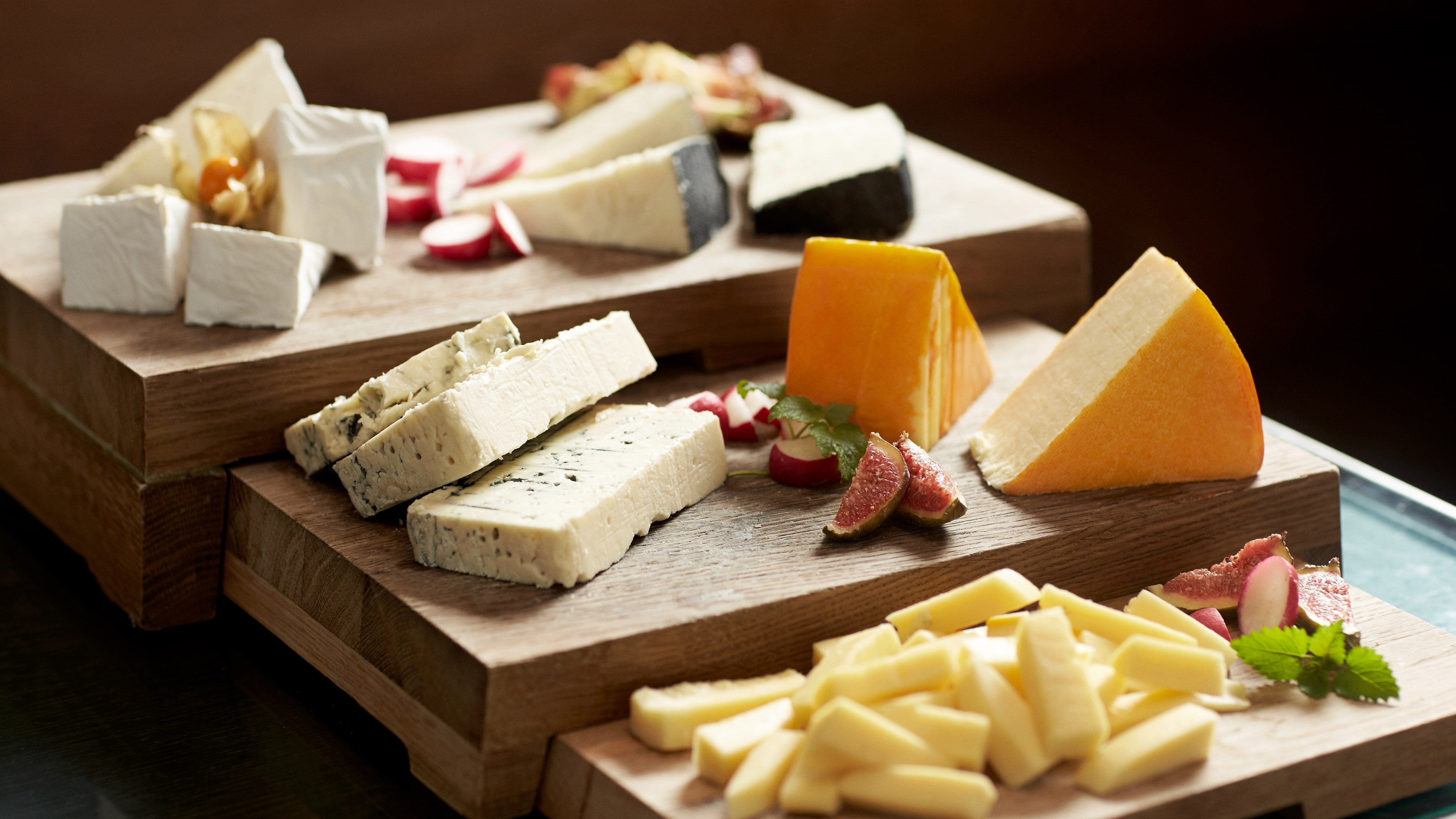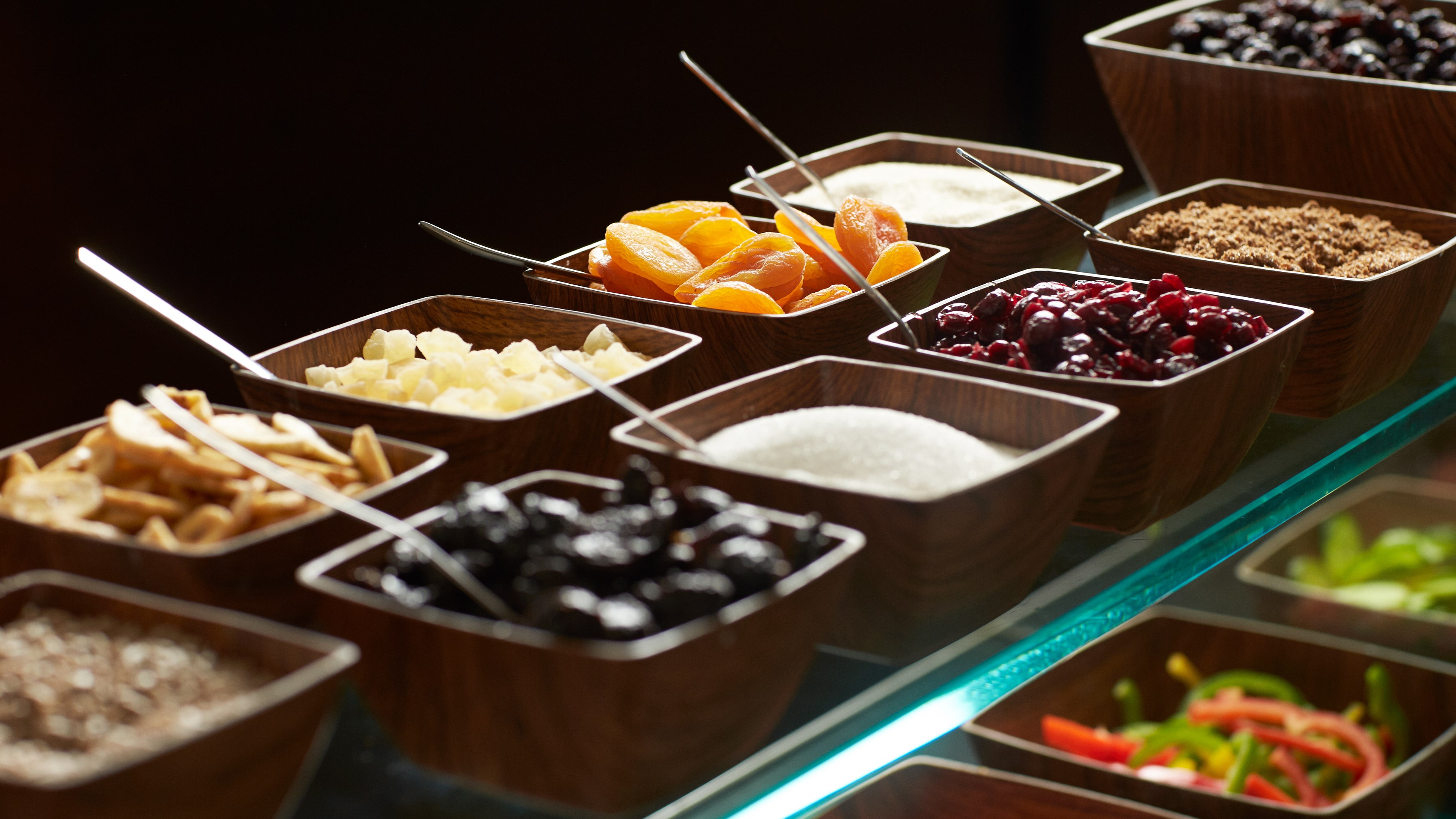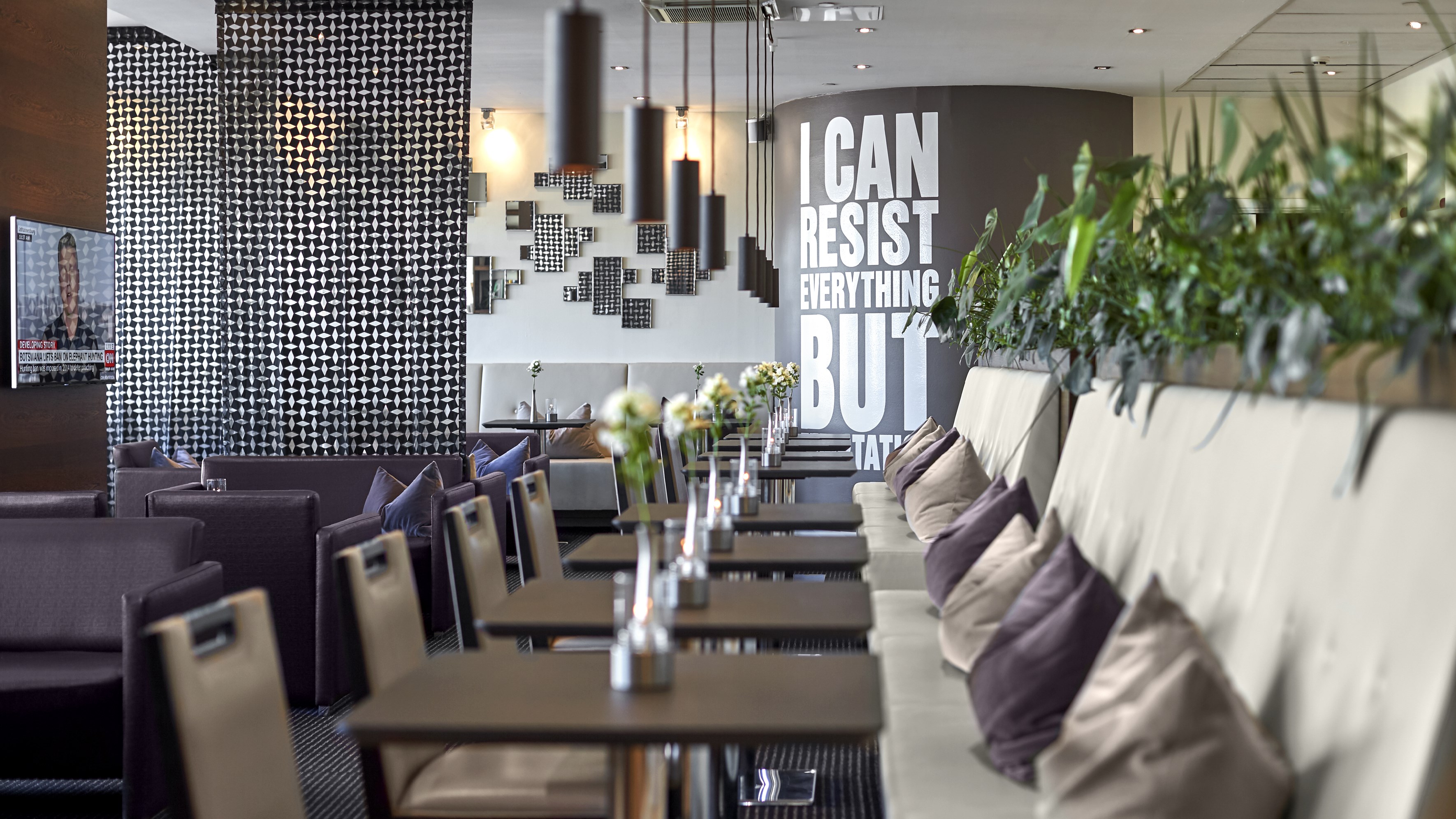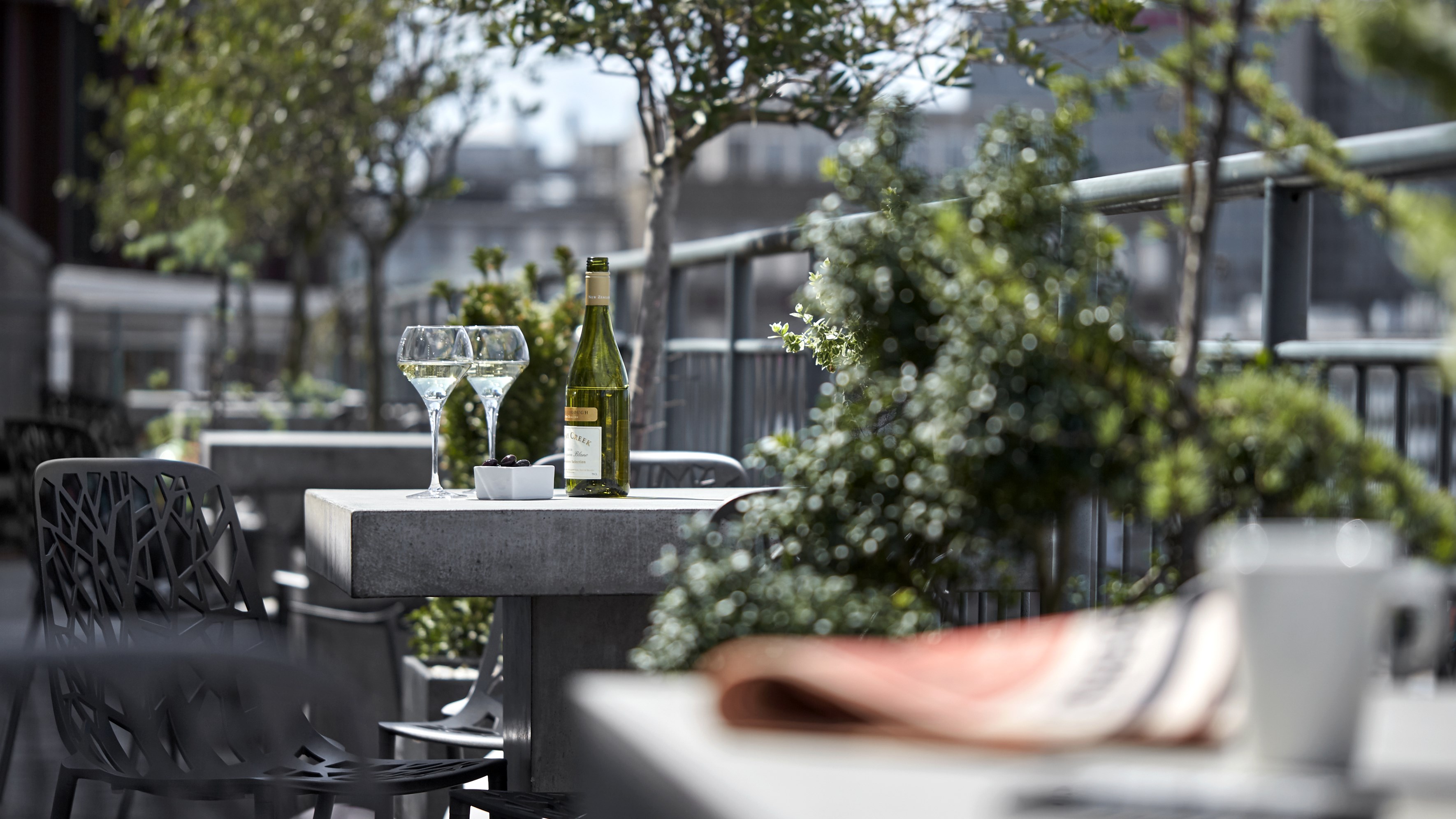 Visit Copenhagen and stay at hotel The Square
With the focus on design, minimalism and hospitality, hotel The Square is a particularly cool and stylish hotel to use as your base.
Whether you are visiting the city on a business trip or as a tourist, the hotel has a unique location right on Rådhuspladsen (the City Hall Square).
The rooms are stylishly furnished and like the lobby feature squares. Several of the hotel's executive rooms overlook the City Hall Square, where a variety of events are often held.
Would you like to stay in the city centre?
Then hotel The Square is the perfect choice for you. Strøget, Tivoli and the neighbourhood of Vesterbro are just around the corner.
Strøget is Denmark's longest pedestrianised shopping street, which stretches from the City Hall Square to Kongens Nytorv. There are a wealth of well known brands here.
You might like to enjoy a break in the famous pastry shop "La Glace" or in one of the cafés by the Storkespringvandet.
As you approach Kongens Nytorv you can wander down some of the side streets off the main shopping street and find some more exclusive and expensive design stores.
If you prefer shopping in a more local neighbourhood with stylish design shops and hip cafés, Istedgade in Vesterbro is a great alternative. In general you will find good transport options from either the City Hall Square or from the Central Station.
Even if you aren't into wild carousel trips, Tivoli is definitely worth a visit on a regular spring evening. Enjoy strolling through the garden as you inhale the atmosphere and spring fragrance. Tivoli also has many excellent restaurants that can be the perfect way to finish off a wonderful evening.